Google Pixel 7 Pro Review: The Best Refined Flagship Phone!
Google Pixel 7 Pro
The Google Pixel 7 Pro confirms the good copy made last year by the Pixel 6 Pro. The smartphone refines a formula that hits the nail on the head: Google puts in a very bright Oled screen, a powerful Tensor G2 chip and photo equipment that makes it one of the most versatile terminals. Android 13 is entitled to special refinements (voice message transcription, free VPN to come) that serve this successful hardware. Of course, we regret that the smartphone does not do better in terms of autonomy and fast charging, areas in which Google does not perform miracles, and this year we can still blame the terminal its design a little massive. But these elements are not enough, in our opinion, to darken this very convincing picture.
PROS
Bright OLED Screen
Performance of the Tensor G2
Beautiful design
Amazing cameras
Value for money
CONS
Disappointing battery life
Tendency to heat up
Review Breakdown
Design/Comfort

0

Performance

0

Display

0

Camera

0

Battery

0
Google Pixel 7 Pro DEALS
We collect information from many stores for best price available
Best Price
900
Design/Comfort
The Google Pixel 7 Pro, like the Pixel 7, uses the same design codes as the Pixel 6. It, therefore, transforms an aesthetic test that was debated last year, and should this year still divide. It must be said that the device plays the originality with its camera setup included in a block occupying the entire width of the device. This year, however, it is designed in metal and not glass, but with a finish that varies according to the colors chosen. The back of the smartphone remains in glass and travels in the company of inevitable fingerprints.
Performance
After the first iteration dedicated to the Pixel 6 series, it is the Tensor G2 chip that is at work in the Pixel 7 Pro. The chipset retains a 5nm etch by Samsung and includes two Cortex-X1 cores clocked at 2.85 GHz, two Cortex-A78 at 2.35 GHz, and four Cortex-A55 at 1.8 GHz. The chip is flanked by 12 GB of RAM and, new this year, offers two storage choices: 128 or 256 GB.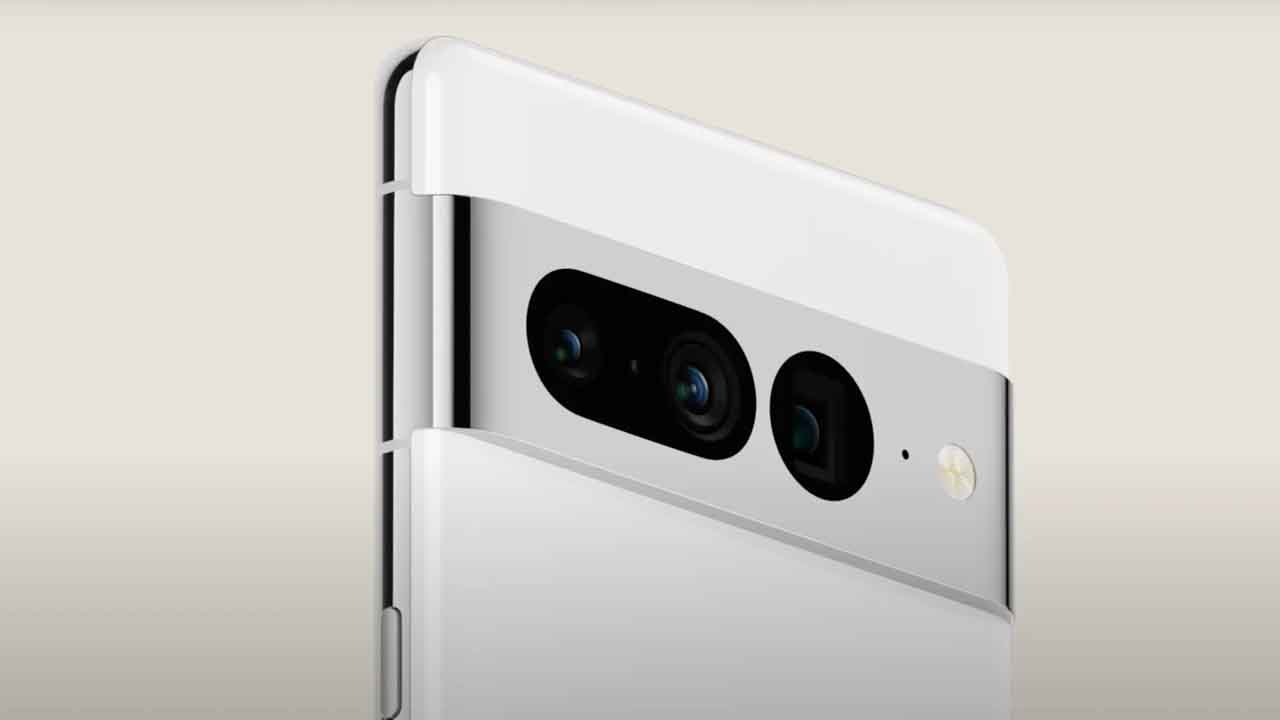 Google promises both better performance and energy efficiency. On this second point, Mountain View does not seem to have performed a miracle: the smartphone undergoes notable heating when we call on uses requiring its chip, as with the first Tensor.
Display
The Pixel 6 Pro was famous for its beautiful screen and the Pixel 7 Pro follows without any big changes on the menu. It still offers an Oled panel displaying 1440 x 3120 pixels, with a refresh rate of 10 to 120 Hz and a brightness announced at 1000 cd/m². On paper, nothing changes.
In fact, we found some changes from one generation to another. The Pixel 7 Pro benefits from an increased brightness, since we measured up to 1164 cd/m² under our probes, against 894 cd/m² on the Pixel 6 Pro. This is an appreciable gain for outdoor use and ranks the smartphone among the brightest of the moment.
Also Watch – The BEST Samsung 43-Inch TV That You Can BUY ONLINE!
On the other hand, the device is capable of going down to 1.05 cd/m² (via a parameter in the accessibility settings), for a comfortable consultation in dark environments. Still, in the comfort department, we note a touch delay of 63 ms and a zero remanence time, thanks to Oled technology. Even the reflectance remains contained, at 43.7%, slightly below the average of current smartphones.
Camera
Rear Camera: 50 megapixels, f/1.85
At Google, it's pixel-binning or nothing – since it's not possible to take pictures using the 50 megapixels of its sensor. The manufacturer combines them by four to deliver lighter images, 12.5 megapixels.
We find in this Pro model the qualities observed in the previous generations of Pixel. If we can still criticize a treatment lacking a little softness, it is clear that the level of detail is among the highest in the smartphone market. Textures are rendered in all parts of the image, except for a slight blur in the extreme periphery, and colors are clear. However, the Find X5 is not far behind in terms of sharpness, although its colorimetry tends toward red.
Rear Ultra wide-angle Camera: 12 megapixels, f/2.2
The Pixel 6 was a bit disappointing because of its ultra-wide-angle camera. The Pixel 7 Pro intends to do better by adopting both a larger sensor (1/1.31 inch) and gaining autofocus. It is via its cameras that it is now possible to access a macro mode, with a focus at 3 cm. Really effective, this mode allows you to take photographs very close, and with a sufficient definition, for them to be usable.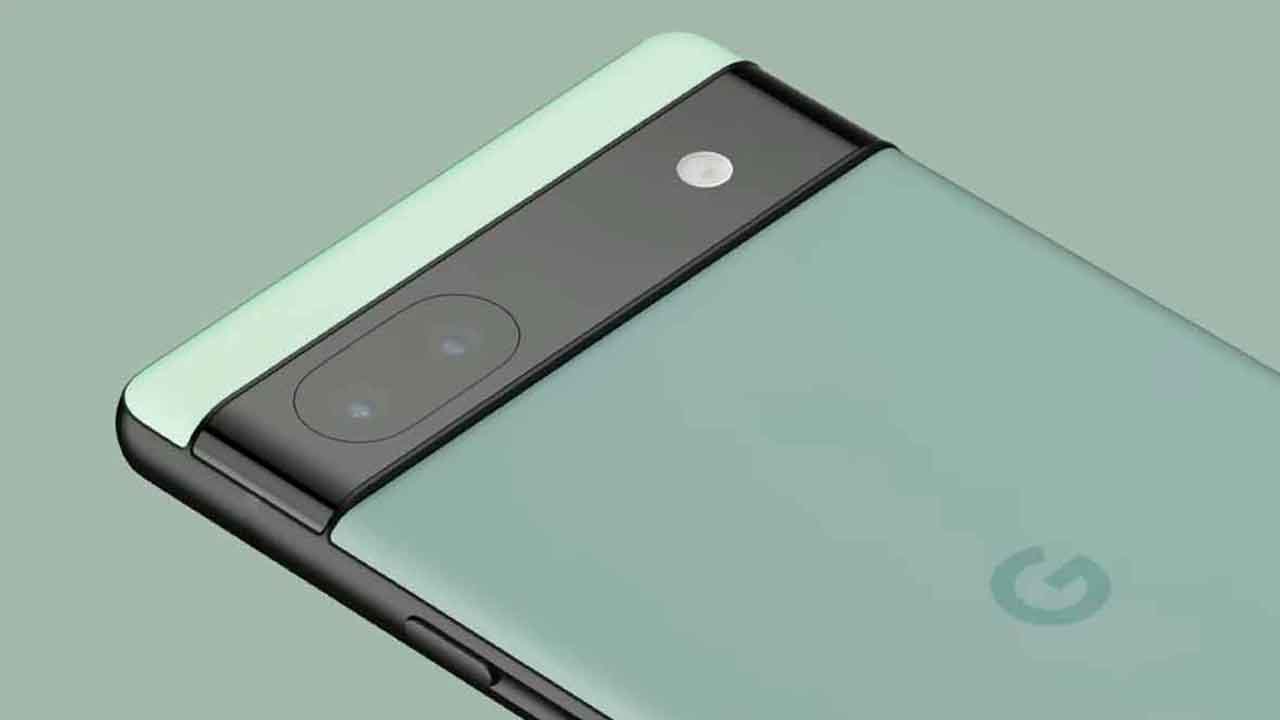 In conventional ultra-wide-angle mode, the focusing difficulties perceived in its predecessor are no longer applicable. Distortion is moderate, although slightly visible in the center of the image, colorimetry is respected and, above all, the sharpness is much higher. Google's software processing hits the nail on the head, with its usual tendency to accentuate features.
Rear Telephoto Camera: 48 megapixels, f/3.5, eq. 120mm
The Pixel 7 Pro includes a third camera that the Pixel 7 lacks, consisting of a 48-megapixel sensor combined with a 5x magnification lens. It also offers a 2x zoom, which relies on the main sensor of the smartphone and intends to offer smooth steps of magnification. In digital, it goes up to 30x, where the power of Google's algorithms is most noticeable.
Front Camera: portrait and video mode
The Pixel 7 Pro, like the Pixel 7, adopts a 10.8-megapixel front camera (compared to 11.1 MP on the Pixel 6 Pro), whose results are satisfactory. The selfies are successful, and the True Tone treatment (dedicated to the faithful reproduction of skin tones) seemed successful during our tests. The cropping operated with the portrait mode is effective, except for really rebellious locks, and allows you to make very convincing selfies.
Also Read: Sony WH-1000XM4 Review: Best noise-canceling headphones
On the video side, Google goes all out and offers a 4K video mode at 60 fps on all its camera, the possibility of filming in a 10-bit HDR, and a rather powerful electronic stabilization. We appreciate the maintenance of homogeneous colorimetry when we go from one focal length to another.
Battery
The Pixel 7 Pro retains a 5000 mAh battery, like the Pixel 6 Pro. A comfortable capacity that allows the smartphone to gain slightly in endurance. As confirmed by our tests in real conditions, it can easily last a day of use, without playing the marathon. It was able to reach 15 hours and 53 minutes of use according to our Viser protocol, 35 minutes more than the Pixel 6 Pro. We should add that it offers power-saving modes designed to limit the risk of running out of power on particularly busy days.
Must Watch – Top 5 BEST Battery Phones | Best Phones
On the charging side, the Pixel 7 Pro doesn't change the formula of its predecessor one iota. It comes with a USB-C cable (on each side) and accepts a power of 30 W, with the Power Delivery 3.0 standard. So it's not trying to compete with the tenors of ultra-fast charging. And if the race to the record is not essential, a little more speed would not have been refused. Count on 1 h 45 min to fully charge the Pixel 7 Pro.
Nevertheless, we appreciate the Qi certification and the compatibility with a wireless charge of up to 23 W on the Pixel Stand 2. Beware, on ordinary chargers, it only supports power of 12 W.
FIND THE BEST DEALS OF GOOGLE PIXEL 7 PRO IN THE USA
FIND THE BEST DEALS OF GOOGLE PIXEL 7 PRO IN INDIA
---