Apple finally unveiled its highly anticipated augmented reality (AR) headset, the Vision Pro at WWDC 2023 conference. This cutting-edge device represents one of Apple's most ambitious projects to date, featuring state-of-the-art technology that justifies its premium price tag.
Apart from the impressive hardware, Apple also introduced a brand-new operating system called visionOS, along with a range of apps specifically designed for the Vision Pro. To help you navigate through the key announcements, here's a condensed guide to everything Apple revealed about the Vision Pro and visionOS.
WWDC 2023: Apple Vision Pro AR Headset Price, Specs, Design, Battery, Launch Date and more!
Apple Vision Pro | Design and Features:
The Vision Pro sports a sleek and stylish design resembling high-end ski goggles. Its chassis incorporates a continuous front panel that acts as a lens, concealing a built-in fan for efficient cooling.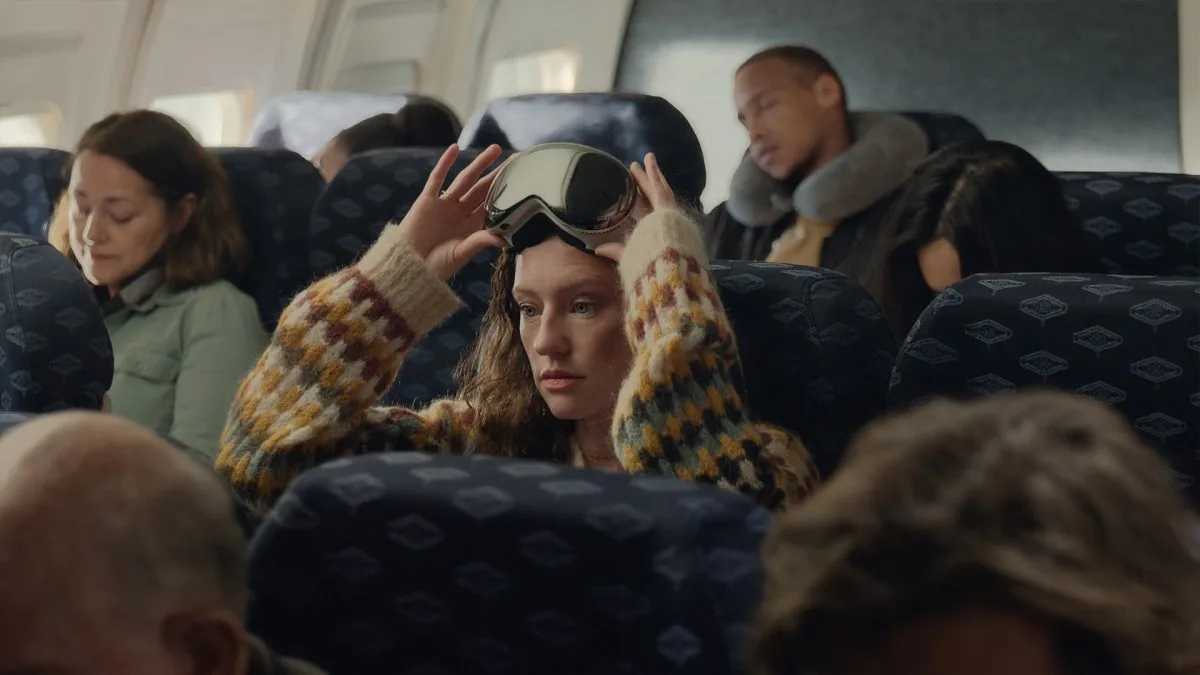 The headset offers a comfortable fit with an easily adjustable band at the back and a dial for personalized tightness. Additionally, Apple collaborated with Zeiss to develop magnetic lenses for prescription wearers, ensuring optimal vision for all users.
Apple Vision Pro Battery Life and Display:
Unlike many AR headsets on the market, the Vision Pro doesn't house its battery pack internally. Instead, it connects to an external battery pack via a wire, providing up to two hours of usage. Alternatively, users can plug the device directly into a power source for extended sessions.
The headset features two displays, one for each eye, with a total of 23 million pixels and a custom 3D lens. The inclusion of HDR and "wide color" technology promises an exceptional visual experience.
Apple Vision Pro | Advanced Sensors:
The Vision Pro incorporates an array of sensors for precise tracking and interaction. Inside the headset, infrared (IR) cameras track eye movements, while outward-facing cameras monitor hand gestures. Additionally, lidar sensors detect real-time object positions in the surrounding environment.
Must Watch: Beats Studio Buds – True Wireless Noise Cancelling Earbuds
In total, the Vision Pro boasts an impressive 23 sensors, including 12 cameras, five additional sensors, and six microphones. All these sensors work in conjunction with Apple's new R1 chip, ensuring minimal lag and delivering images to the display at a remarkable speed.
Apple Vision Pro EyeSight and Transparency:
A standout feature of the Vision Pro is EyeSight, which projects a live feed of the wearer's eyes onto an external display. This technology creates an illusion of transparency, making the headset appear see-through in recorded videos.
While the actual effectiveness of this feature remains to be seen, it presents an intriguing possibility for enhancing user immersion.
Apple Vision Pro | visionOS:
The Vision Pro operates on visionOS, Apple's innovative operating system designed explicitly for spatial computing, encompassing both AR and virtual reality (VR) experiences. VisionOS shares core architectural elements with MacOS and iOS but incorporates a real-time subsystem for interactive visual processing on the Vision Pro.
The three-dimensional interface of visionOS allows apps to break free from traditional display boundaries, enabling them to appear side by side at different scales. The UI dynamically responds to ambient light, employing shadows to convey scale and distance.
Apple Vision Pro FaceTime and App Ecosystem 
At launch, visionOS will come preloaded with a variety of apps, including popular ones from Adobe (such as Lightroom) and Microsoft (including Office). These apps, including Unity apps running natively on the Vision Pro, provide a range of functionalities, from medical software for anatomy rendering to engineering apps visualizing physics phenomena on real-world objects.
Additionally, a new app store will be available, offering over 100 Apple Arcade titles for gaming enthusiasts. FaceTime will also make its way to visionOS, utilizing 3D avatars constructed from facial scans. Other video conferencing platforms like Teams, Webex, and Zoom will support similar 3D avatar features.
Apple Vision Pro Price and Launch Date:
Apple's highly anticipated AR headset, the Vision Pro, won't be hitting the shelves anytime soon. Fans will have to wait until "early next year" to get their hands on this remarkable device. However, when it does become available, be prepared to loosen those purse strings because the Vision Pro comes with a hefty price tag of $3,499 (approximately Rs 2,88,700). This price point surpasses even the most pessimistic rumors that were circulating prior to the announcement.
But fear not, Apple aims to provide an exceptional customer experience. Those who are eager to explore the capabilities of the Vision Pro can book an appointment at an Apple Store. This exclusive opportunity allows customers to receive a personalized fit and indulge in a demo of the headset.
Such VIP treatment is well-deserved, considering the substantial investment required. So, get ready to be treated like a star when you step into an Apple Store to embark on your Vision Pro journey.