Watch 12 Best Offline Games With High Graphics In the Above☝️ Video!
Despite the deployment of 4G, it happens on the move that you find yourself without a connection to your smartphone, whether in a metro, in a white zone, or abroad if you do not have an international package.
However, it is not impossible to use your phone to play as long as you have taken the time to download the right games beforehand. So here's our pick of the best offline games for Android (and mostly iPhone).
If you have an Apple Arcade subscription on your Apple product, we also have a selection of our favorite games for you.
Must Watch: Best Automated 3D Animation & Video Software Free
And, for Android users, know that Google has finally launched Play Pass which, on the principle of the monthly subscription, allows unlimited access to a selection of high-quality mobile applications and games. , without ads or in-app purchases. The same model as Apple Arcade.
12 BEST FREE OFFLINE GAMES For Android & iPhone You Must Watch:
RAYMAN ADVENTURES
We find here the famous hero of Ubisoft without arms or legs, but always ready for adventure, in a fun platform game that uses the usual codes of the franchise. This time he must find the ancestral eggs that have been stolen and scattered around the world.
You choose your hero or heroine and then set off to explore the scenery in search of the Incrediballs, these strange beings who will help you in your mission, or else free the Ptizêtre. A graphically very pleasant game that takes full advantage of the touch controls that are very easy to assimilate.
The game is free, but with some in-app purchases to take advantage of certain options (you will obviously need an internet connection at this time!)
DOWNLOAD RAYMAN ADVENTURE FOR ANDROIDDOWNLOAD RAYMAN ADVENTURE FOR IOS
PLAGUE INC.
In 2020, Plague Inc. has a whole new meaning. It is nonetheless an excellent game, perfect for killing time. Your goal is to infect the whole world and wipe out the world's population with the help of a virus.
Collect DNA points and mutate them to make them even more contagious and deadly. For 99 cents, you'll remove the ads and get some extra, but dispensable, features.
DOWNLOAD plague inc FOR ANDROIDDOWNLOAD plague inc FOR IOS
ALTO'S ODYSSEY
Alto's Odyssey is the successor to Alto's Adventure. We embody a sand surfer who slips into superb sand dunes. You have objectives of points and figures to complete to unlock characters with various abilities. The game benefits from beautifully colored graphics and very relaxing soft music.
An unpretentious game that does its job perfectly on long metro journeys. The title is free, but you have to pay a handful of euros to get rid of the ads.
DOWNLOad alto's odyssey FOR ANDROIDDOWNLOAD alto's odyssey FOR IOS
ADVENTURE LLAMA
Who has never dreamed of playing a llama? With Adventure Llama it is now a reality! The camelid advances automatically and you control its leaps, with the possibility of also placing it in the air at will. Jump from platform to platform, push crates, activate buttons, and solve puzzles to collect as many points as possible.
This one-finger gameplay, accessible to all, and its crazy universe will make this game fun for young and old. On the other hand, there are many pubs …
DOWNLOAD adventure llama FOR ANDROIDDOWNLOAD adventure llama FOR IOS
FALLOUT SHELTER
Taken from the best-selling Bethesda franchise, Fallout Shelter is a game of management and survival. You play as a builder, responsible for a fallout shelter. You will have to manage resources and energies, welcome inhabitants, assign them tasks according to their strengths, and make sure that everything prospers.
But beware, invasions are waiting for you and you will also have to take the risk of getting out of the shelter to retrieve objects.
DOWNLOad fallout shelter FOR ANDROIDDOWNLOAD fallout shelter FOR IOS
ONCE UPON A TOWER
A princess locked in a dungeon, a prince already defeated by the dragon. No problem, the heroine of Once Upon a Tower just has to use her hammer to descend the tower to escape quickly enough, avoiding traps and enemies.
This platform game is one of the best available on Android.
DOWNLOAD once upon a tower FOR ANDROIDDOWNLOAD once upon a tower FOR IOS
KINGDOM RUSH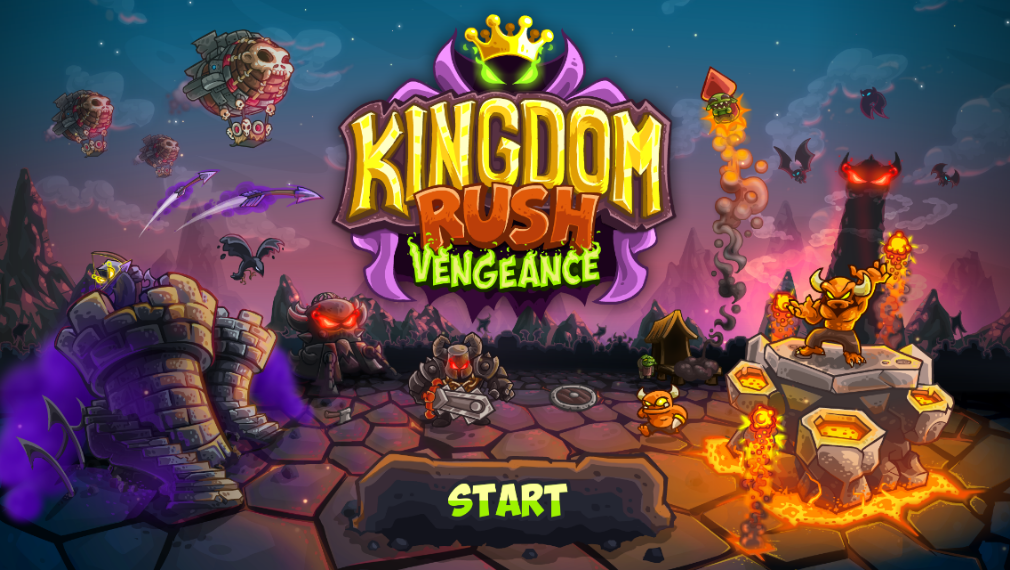 The Kingdom Rush series is undoubtedly the queen of Tower Defense on mobile. Long paid, the first episode of the series has become free. And if you've never done it before, here's what to expect:  perfectly balanced gameplay, progressive difficulty, and sublime graphics that accompany ten hours of single-player campaign play.
A classic. Note the existence of Kingdom Rush Frontiers and Origins which are the next two episodes of the series. But they are not free (0.59 and 3.19 euros).
DOWNLOAD kingdom rush FOR ANDROIDDOWNLOAD kingdom rush FOR IOS
ETERNIUM
The hack'n'slash style is undoubtedly one of the most satisfying in the gaming industry. There is something paradoxically calming about slaughtering dozens of enemies with all the help of their hands or with a lot of incantations.
Eternium is no exception to the rule and offers to live a fantasy adventure where you will have to explore dungeons, forests, and villages while improving your character. The game has pretty neat graphics and is played for free, but in-app purchases will obviously encourage you to spend money to unlock bonuses.
SPACE MARSHALS 2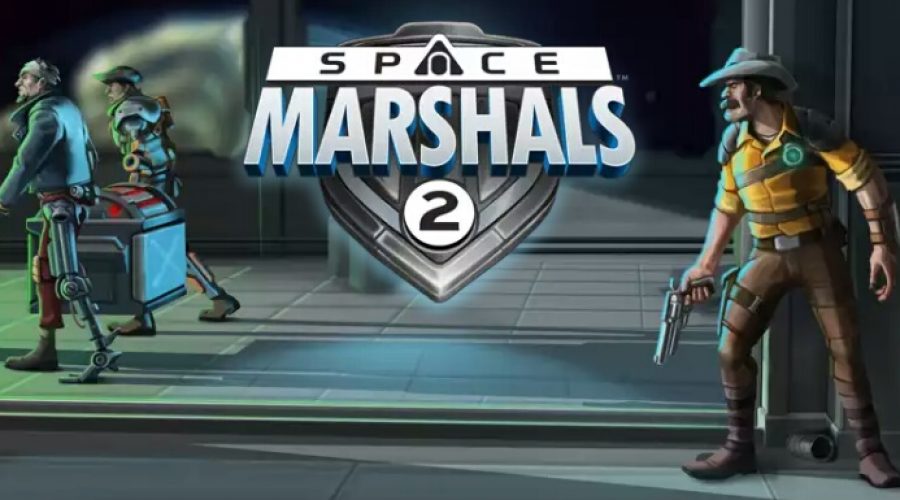 Space Marshals 2 is an isometric 3D action/infiltration game set in the space wild west. We play a marshall of space in charge of maintaining order.
Infiltrate and take advantage of the many nooks and crannies to move forward discreetly and isolate your enemies. Between action, infiltration, and dual-stick shooter , this title shines both by its gameplay and its very neat graphics.
It's available for free (with ads between each level, or a timer when you're offline), but you can remove the ads and get better rewards by paying the $ 6 Pro version.
DOWNLOAD space marshals FOR ANDROIDDOWNLOAD space marshals FOR IOS
DUET
No question of strategy, reflection, or puzzles in Duet, address and skill are the keywords. In Duet, you have to lead two red and blue balls at the end of each level without hitting an obstacle.
Easier said than done as some levels are complicated. To be reserved for patient people, but if you manage to overcome this barrier, you will quickly become addicted!
DOWNLOAD duet FOR ANDROIDDOWNLOAD duet FOR IOS
HUNGRY CAT PICROSS
Picross was a reference on DS or a 3DS. Logic game par excellence, the Picross ask to tick boxes in a grid by following the number clues located outside the grid.
The rules are very simple to assimilate, but a large dose of rigor and thought is required. The ideal kind of application for the long haul. Here in Hungry Cat Picross, the boxes are colored, adding a new dimension to simple numbers.
DOWNLOAD hungry cat picross FOR ANDROIDDOWNLOAD hungry cat picross FOR IOS
ASPHALT 8: AIRBORNE
Asphalt is the benchmark for smartphone racing games. Gameloft is offering its 8th opus with a fairly complete offline mode that allows you to drive on various circuits with your vehicles!
Please note, the successor Asphalt 9 also exists, but it is only available in the online version. The game has high-quality graphics and has an in-app purchase system.
DOWNLOAD asphalt 8 airbone FOR ANDROIDDOWNLOAD asphalt 8 airbone FOR IOS
---
So guys I hope you like the article and video too and if you really enjoyed reading and watching then subscribe to our newsletter for more articles and subscribe to our channel on Youtube for the latest tech updates.