What is the Shiba Inu? | Will Shiba Inu Reach 1 cent?
Shiba Inu (SHIB) is an ERC-20 token, which means it runs on the Ethereum blockchain. It was launched in August 2020 by the anonymous Ryoshi. Half of the initial supply was offered to the creator of Ethereum, Vitalik Buterin. However, Buterin sold his stake early on and donated it to charity. If he held his tokens, they were currently worth over $10 billion.
Shiba Inu is based on Dogecoin (DOGE.) A Shiba Inu is a breed of dog and is the mascot of Dogecoin. Shiba Inu was created in response to the crazy popularity of DOGE and hopes to capitalize on the hype.
Shiba Inu is used to power the decentralized exchange (DEX) called ShibaSwap. Users can stake their holdings, provide liquidity, and swap SHIB with other tokens on the exchange. However, ShibaSwap hasn't gained much popularity due to its newness and is less secure than its competitors. While it doesn't bring a ton of new features to the DeFi space, it still adds value to SHIB.
SHIB is also used as a payment method. SHIB can be sent to anyone else on the channel for a small fee. This is used by retailers as some accept SHIB as a form of payment. Although few retailers currently accept SHIB as a payment method, the list may grow as the token becomes more popular.
What is Shiba Inu Market Cap?
Shiba Inu Market Cap – $15,486,485,584
SHIB is currently trading around $0.00018 with a market capitalization of almost $15 billion. That's a huge departure from its lows of $0.00000516 in 2021 and its market cap below $1 billion. SHIB has consistently shed 0s in its price, up over 90,800,000% on the year.
It has been one of the most profitable investments not only in the past year but in the history of the economy…through the end of 2021. After its peak in October, Shiba Inu fell an astonishing (or predictable) 70%. This means that an investment made in October of $100,000 is now worth only $30,000.
Where can I buy a Shiba Inu coin?
Shiba Inu quickly gained momentum, thanks to a large community of investors. Many crypto exchanges have taken notice and are now offering tokens for trading. The easiest way to buy SHIB is through a crypto brokerage. While a handful of crypto brokers offer the token, 3, in particular, stand out for their ease of use, security, and focus on education.
Coinbase, Binance, and LBank are great options for anyone looking to buy SHIB quickly and securely. To register, you only need an email and a password. The brokerage may also require some basic personal information in order to know your client's laws (KYC). Once you have an account, you can fund it with an ACH or wire transfer. Access the SHIB profile using the search bar and make your trade.
The overall cryptocurrency market capitalization has decreased over the past 24 hours. This comes after the market finally turned green. Major cryptocurrencies are all trading negative and SHIB has also lost momentum and is now trading negative.
SHIB is up 2% in the last 5 days and is slightly better performing than BTC, and ETH, but underperforming Dogecoin.
BTC is down over 9% in the last 5 days.
On the YTD paper, SHIB has completely lost its way. It is down almost 80% since January 2022. BTC is down almost 60% and Dogecoin is down over 70%.
| | | |
| --- | --- | --- |
| Period | last 5 days | CDA |
| Shiba Inu | +1.6% | -76.3% |
| BTC | -9.1% | -57.3% |
| Doge | +5% | -67.3% |
| Eth | +10.7 | -71.5% |
Shiba Inu price fell below $0.00000010 following the trend of the cryptocurrency market which fell below the market cap of $1 million. Bitcoin is in decline and is about to slip below $20,000. It is at its lowest level since December 2020.
Speaking of Shiba Inu, it is now trading below its value on October 5, 2021.
Things that are not working for Shiba Inu at the moment are :
Trading Volume: We have noticed in the past that when the price crashes, there has been an increase in trading volume as more and more investors try to take advantage of the lower price. This time things are different. Despite the Shiba Inu price falling below $0.0000010, there is the least interest among investors. Trading volume in the past 24 hours has dropped by more than 30%.
Whales: The price of Shib in the past has mainly been determined by whales. The whales have come to Shiba's rescue many times. This time, the whales seem to have given up on Shib and allowed SHIB's price to free fall. However, a fact shows that SHIB is the biggest altcoin or preferred altcoin among ETH whales.
Year-to-date performance: The cryptocurrency market is down and almost all cryptocurrencies are weaker and this has been the case since January 2022. But what is more worrying is that SHIB is one of the worst-performing cryptocurrencies this year. SHIB has lost nearly 80% of its value this year.
Social Media Sentiment: Social media sentiment for SHIB is worse. The buzz is very negative and there doesn't seem to be an improvement. SHIB's search volume also crashed.
Technical data: SHIB technicians are very worried. The support is also below $0.00007 and even for the next month, the signal is SELL.
How is Shiba Inu doing today?
In the last 24 hours, 75,737,142 SHIB tokens were sent to the dead wallet. It is estimated that in the last 2 days around 316 million SHIB tokens have been burned.
Shiba Inu Market Cap Rank Plummets
The price of SHIB was trading below $0.010 and the market capitalization of SHIB was extremely affected. Now, the problem for SHIB is that its market cap rank has now fallen to 19th from 17th place according to crypto.com.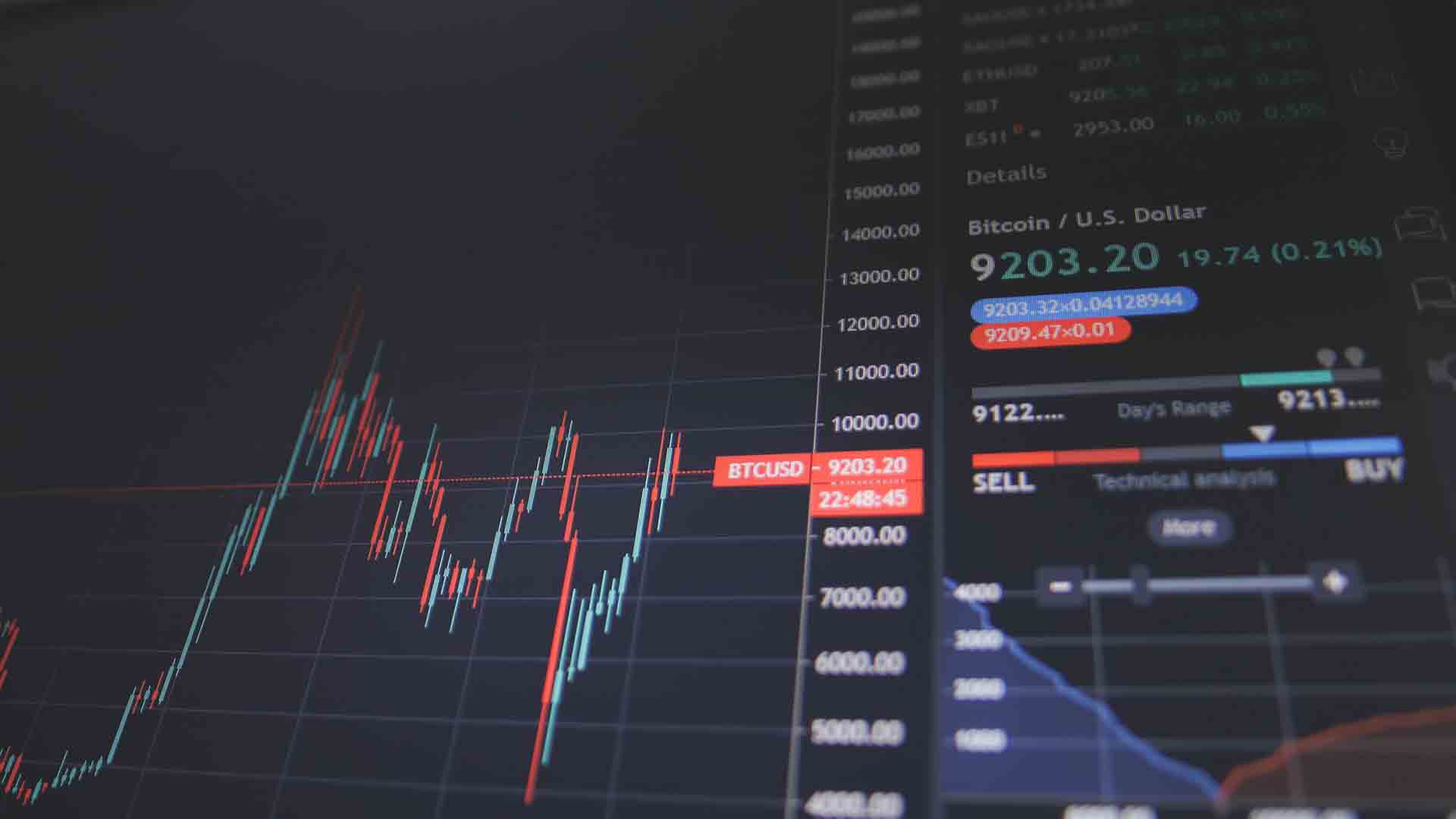 On paper, Shiba Inu has grown 403 times over the past year. Various factors are listed below:
The Shiba Inu has taken center stage since its launch as investors searched for the next bitcoin (BTC) to invest in, but the real boost was in May when it rose 2405% in just three days and hit a new high of $0.0000388 on May 10. The rally is mainly due to an interview with Elon Musk in which he called DOGE a "hustle", which triggered a sale of DOGE and new buying in SHIB.
Token meme prices are so sensitive to Elon Musk's tweets that they jumped after the Tesla CEO tweeted a photo of a Shiba Inu puppy in a Tesla vehicle on Oct. 4. Other similar currencies such as Dogecoin and Shiba Floki (FLOKI) had suffered a similar fate.
At the end of November, some positive news such as an announcement on the Kraken exchange and an announcement from e-commerce retailer Newegg that it will accept SHIB as payment supported the price. Another positive factor is the appointment of gaming veteran William Volk.
On December 8, Shiba Inu revealed that a strategic lease agreement was being signed with Playside, the Australian video game developer. The plan is to develop a multiplayer collectible card game. Fortunately, on the same trading day, Bitstamp announced the listing of SHIB, the next day on its platform. These factors have helped push up prices.
A large number of Shib tokens must be burned to reduce the tokens in circulation. In theory, this should increase the value of each remaining coin. Several million pieces are burned every day, but the burn rate is very low. On February 14, a burning party was held to burn millions of Shib tokens.
Although Burn alone is not enough, such occurrences support investor interest in Shiba Inu. There are currently 549 trillion SHIB coins in circulation.
What will Shiba be worth in 2025?
Shiba Inu will only reach 1 cent if trillions of Shiba Inu Coins are burned and Shiba Inu will be able to execute their plans around Shibarium, Shibverse, etc. There are other challenges –
With a value of $0.01, Shiba Inu's market capitalization will be around $5.89 trillion, which is around 10 times larger than Ethereum itself, on which it depends on the blockchain. The market capitalization will be 3 times greater than that of Apple (AAPL) and 5 times greater than that of Tesla (TSLA), which is 10 times greater than Bitcoin.
If Shiba Inu reaches a valuation of 1 cent with a market cap of $5.89 trillion, it will be more than the US government raises in annual taxes ($4 trillion). Since SHIB is based on Ethereum ERC20, it makes no sense that the market cap of Shiba Inu could exceed the market cap of Ether. To reach the target of $0.01, a significant number of SHIB coins will need to be burned.
Cryptocurrencies such as Bitcoin and Dogecoin have their own independent blockchain and are standalone currencies, they have a mining system, backed by thousands of mining computers that keep the system alive and running. But SHIB is a cryptocurrency based on ERC 20 tokens similar to Binance Coin and Tether. The SHIB token, therefore, offers nothing new for investors to push its market capitalization to such huge levels.
Also Read: 5 Legit Ways to MAKE MONEY ONLINE!
Will Shiba Inu ever Rise again?
The Shib Army and several independent organizations made an effort to burn a large number of Shib tokens. However, their efforts proved insufficient as there was very little price change after each burn.
The main reason for this lack of a good number of long-term Shib holders. According to data from IntoTheBlock, 80% of Shib holders are within 1-12 months, while 5% of SHIB holders are under 1 month. There are 15% of SHIB holders over 1-year-old as of today according to the data.
Is Shiba Inu good for long term?
The lack of long-term Shib token holders has been a major impediment to Shib Inu's price rally. Shiba Inu is down more than 50% this year, but it is advisable to have Shiba Inu as part of a long-term investment.
There have been reports of Ethereum whales buying Shiba Inu tokens in bulk. Whales are those who own a large amount of cryptocurrency. If PF whales are moving towards Shiba Inu, it is evidence of growing confidence in the Shiba Inu ecosystem.
The fact that the developers of Shib Inu are turning Shiba Inu into more than a "Meme Token" is drawing big whales. This year it is believed that Shiba Inu is launching a layer 2 scaling solution and also entering the metaverse world.
The growing acceptance of the Shiba Inu token as a payment method can be seen as the other reason why you should have a Shib token in your long-term crypto wallet.
Will Shiba Inu reach 1 cent? | Can Shiba Inu reach 1 cent?
Currently, Shiba Inu is at a very high level and we could see a major move down in early 2022, by the end of 2022, it will hit its all-time high.
Also, keep in mind that the market capitalization of Shiba Inu is much smaller than Bitcoin and Ethereum making it much more volatile if it has had a strong sell-off in the last couple of weeks the upside potential is also similar and it's a matter of time before Shiba Inu heads for an all-time high.
But for all intents and purposes, investors shouldn't be disappointed that Shiba Inu will reach 1 cent.
Disclaimer: All price predictions/forecasts provided on our website are for general information only. None of the website content provided by us should be taken as financial advice, legal advice, or any other form of advice intended for your investment. You should do your own research and perform proper analysis before investing in any cryptocurrency. Trading is a very risky activity, please consult your financial advisor before making a decision.