How To Change Gmail Username or Email Address? | Customize your Gmail account preferences to change the name displayed in the inbox of your correspondents when they receive your letters.
---
Modifying the name associated with your Gmail account is a feasible task that can be accomplished through a computer's web browser. Whenever you send an email, the recipient will receive it with the name that you have set up for your Gmail account. If for any reason you feel the need to update this name, it is achievable by following a few straightforward steps using your computer's web browser.
Here's how to change Gmail username easily in seconds: (Watch On YouTube)
1. Go to Settings
Click on the settings icon at the top right of your inbox, then in the Quick Setup pane, choose Show all settings.

2. Modify your account information
Then go to the Accounts and Import tab. It is from the latter that you can modify the information associated with your Gmail address.
One of the various options presented to you is to locate the "Send mail as" section, and then click on the "edit info" menu which is situated to the right of your email address.
Once you click on it, a new window will emerge, and the name that is currently associated with your email address will be automatically selected. Underneath this name, you will see a text field that you can select, and into which you can type the new name that you desire to be displayed in your correspondents' inbox.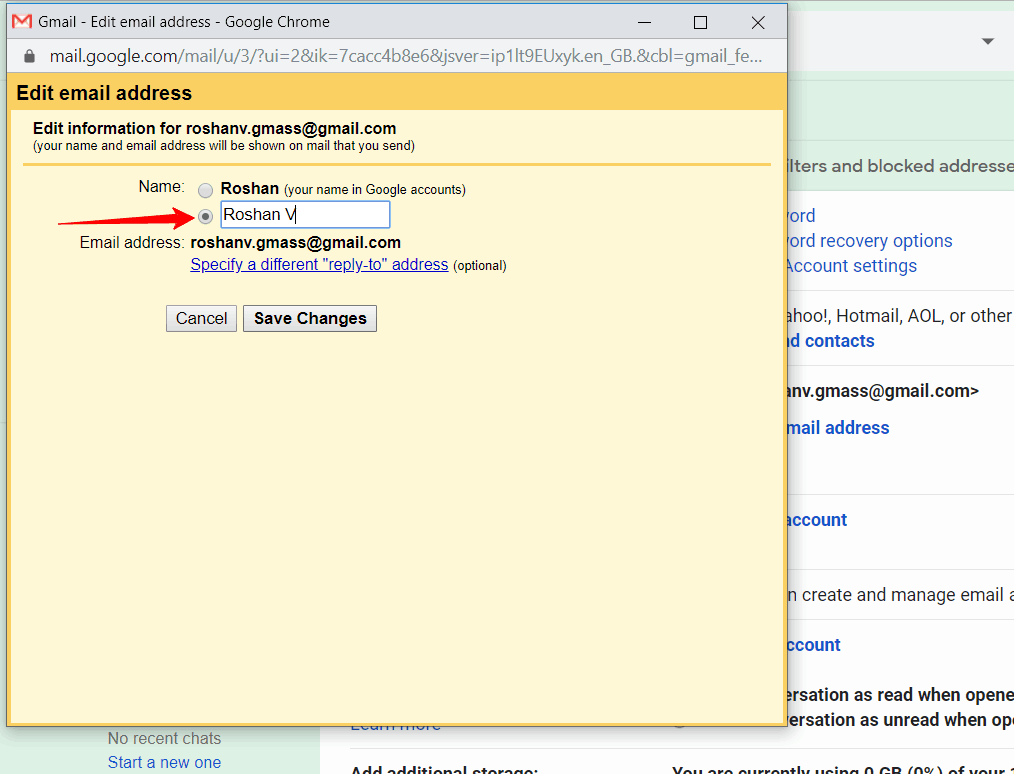 Click on Save changes to validate the changes. Now every email you send will be notified to the recipient by the name you just specified.
Also Learn: How I Made Millions By Just Liking Facebook Page?
---