True, Stormi, North, Saint, Mason… None of the Kardashians children have a first name beginning with a K. Why did the Kardashian sisters depart from the family tradition? And what do their children's first names mean?
Kourtney, Kim, Khloé, Kendall, Kylie. All of Kris Jenner's daughters inherited a first name starting with a K. However, when they became mothers, in turn, they did not choose the first name starting with a K for their baby (except Kendall, who did have not yet had a child).
Why haven't they carried on the family tradition? Kim Kardashian had given the answer on her reality TV show "Keeping Up With The Kardashians", while she was pregnant with her first child.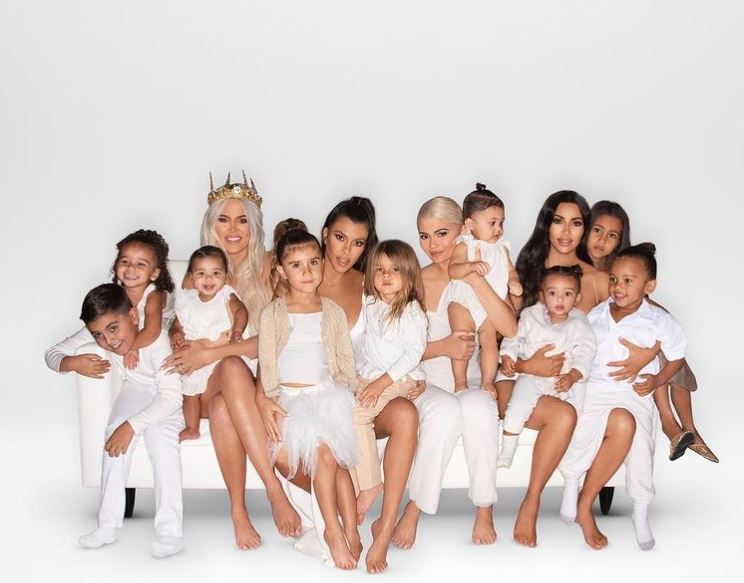 "If we call our kids with first names starting with a K, which we wanted to do, just because Kanye and I also have a K, then we would have been called KKK." A reference to the Ku Klux Klan, not at all to the taste of the Instagram star. Kim Kardashian, therefore, named her children North, Saint, and Chicago. First names to say the least original, like the babies of his sisters. So what are the meanings of True, Saint, or even Mason?
Also, Read Netflix YOU Season 3: the face of Joe's neighbor revealed
Must Read: The Fastest & Simplest Way To "Hack" The Keto Diet?
---
North, Chicago, Saint, and Psalm West are the children of Kim Kardashian and Kanye West.
Chicago, born January 15, 2018
Parents: Kim Kardashian and Kanye West
The third child of Kim Kardashian and Kanye West, born of a surrogate mother, would have been named Chicago in tribute to the city where the rapper grew up with his mother.
---
Saint, born December 5, 2015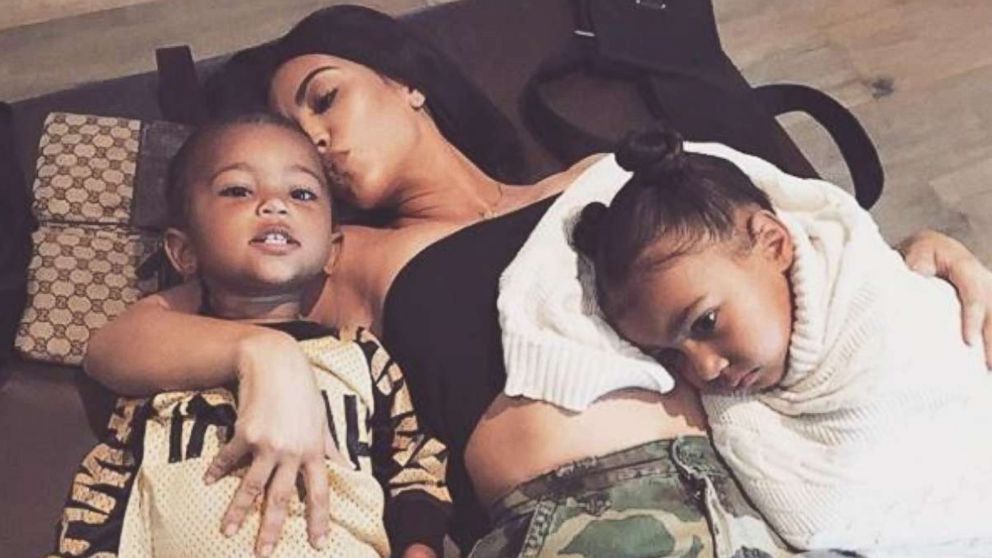 Parents: Kim Kardashian and Kanye West
Despite speculation that Kim Kardashian and Kanye West would name their second child "South," they ultimately chose the name Saint. The name is a reference to Kanye West's own nickname, "Yeezus Christ," and his moniker "Saint West" reflects his religious beliefs.
---
North, born June 15, 2013
Parents: Kim Kardashian and Kanye West
During an interview with "GQ" magazine, Kim Kardashian revealed the story behind how her daughter North's name came to be. Kim initially dismissed the name as a rumor, but during a lunch with Pharrell Williams, he expressed his admiration for the name. Later, Anna Wintour also suggested the name, and this prompted Kim and Kanye to seriously consider it. After laughing about the coincidence, they ultimately decided to choose the name North for their daughter.
Psalm, born May 9, 2019
Parents: Kim Kardashian and Kanye West
Psalm is the fourth child of celebrity power couple Kim Kardashian and Kanye West. The couple decided on the name "Psalm" as a reflection of their rekindled spirituality. Like his older sister Chicago, Psalm was also born via surrogacy. A week after his birth, Kim Kardashian shared the first photo of him on Instagram, where he was seen wrapped in white sheets and lying in a white crib. Psalm has three older siblings named North, Chicago, and Saint. His aunts are Khloé and Kourtney Kardashian, and his grandparents are Kris Jenner and Caitlyn Jenner.
---
Mason Dash Disick, Reign Aston Disick, and Penelope Scotland Disick are the kids of Kourtney Kardashian and Scott Disick.
Reign Aston, born December 14, 2014
Parents: Kourtney Kardashian and Scott Disick
The first name Reign has a doubly royal connection. Reign is a French word that means "reign." Additionally, the name Aston, which is Reign's middle name, is derived from the English first name Athelstan, meaning "king." Kourtney Kardashian initially wanted to name her child "Rain," but after learning that she was having a boy, she modified the name to Reign.
---
Penelope Scotland, born July 8, 2012
Parents: Kourtney Kardashian and Scott Disick
The name Penelope has its roots in Greek, where it means "weaver." It is also the name of a character from the classic epic poem, "The Odyssey." On the other hand, the name Scotland is a reference to the first name of Kourtney Kardashian's father, Scott.
---
Mason Dash, born December 14, 2009
Parents: Kourtney Kardashian and Scott Disick
In an interview with "Life & Style," Kourtney Kardashian revealed that she had considered naming her daughter Mason prior to her birth. However, after speaking with family members, she discovered that Mason meant "mason" in Armenian, which is the same meaning as Kardashian. Kourtney's great uncle also used the name Mason for his reservations due to the length of the name Kardashian. Kourtney considered this to be fate and decided to name her daughter Mason. The middle name, Dash, is simply a shortened version of Kardashian.
---
True Thompson, born April 12, 2018
Parents: Khloé Kardashian and Tristan Thompson
The newest member of the Kardashian family has been given the name True. Kris Jenner, the child's grandmother, stated that True is a name that has been present in her family for generations. It was the name of her paternal grandfather, who was called "True Otis Houghton," and her own father, who was named "Robert True Houghton." Kris Jenner expressed her excitement about the arrival of the latest addition to the family, as it marks the third birth in 2018.
---
Stormi Webster and wolf webster are the children of Kylie Jenner and Travis Scott.
---
Stormi, born on 1 st February 2018
Parents: Kylie Jenner and Travis Scott
Stormi Webster is the daughter of American media personality and businesswoman Kylie Jenner and rapper Travis Scott. She was born on February 1, 2018, in Los Angeles, California. Since her birth, Stormi has been in the public eye, with her parents sharing glimpses of her life on social media. Despite being just a toddler, she has already become a fashion icon and has been featured in various magazines and media outlets. Stormi has also accompanied her parents to various events and concerts, and her parents have expressed their love for her publicly on numerous occasions.
---
Wolf Webster, born on 2 st February 2022
Parents: Kylie Jenner and Travis Scott