An influencer and model reveals she had a secret affair with the lead singer of the popular band Maroon 5, Adam Levine, and makes some surprising reveals.
It was indeed on Monday morning that model and influencer Sumner Stroh shared a short video in which she claims that she would have had a secret relationship with Adam Levine. The news comes not less than three days after the singer's wife, Victoria's Secret model Behati Prinsloo, confirmed she was pregnant with their third child. Already the parents of two children, let's remember that Prinsloo and Levine got married in 2014.
Beware, the story is twisted: the influencer alleges that Adam Levine would have sent her a message to make sure that the latter was okay with him and his wife giving his name to their third child to come.
Also, Check This Out – HOW TO FIND A MUSIC VIDEO BY DESCRIBING IT?
"OK, serious question. I'm having another baby and if it's a boy, I really want to name him Sumner. Are you okay with that?" the singer reportedly wrote.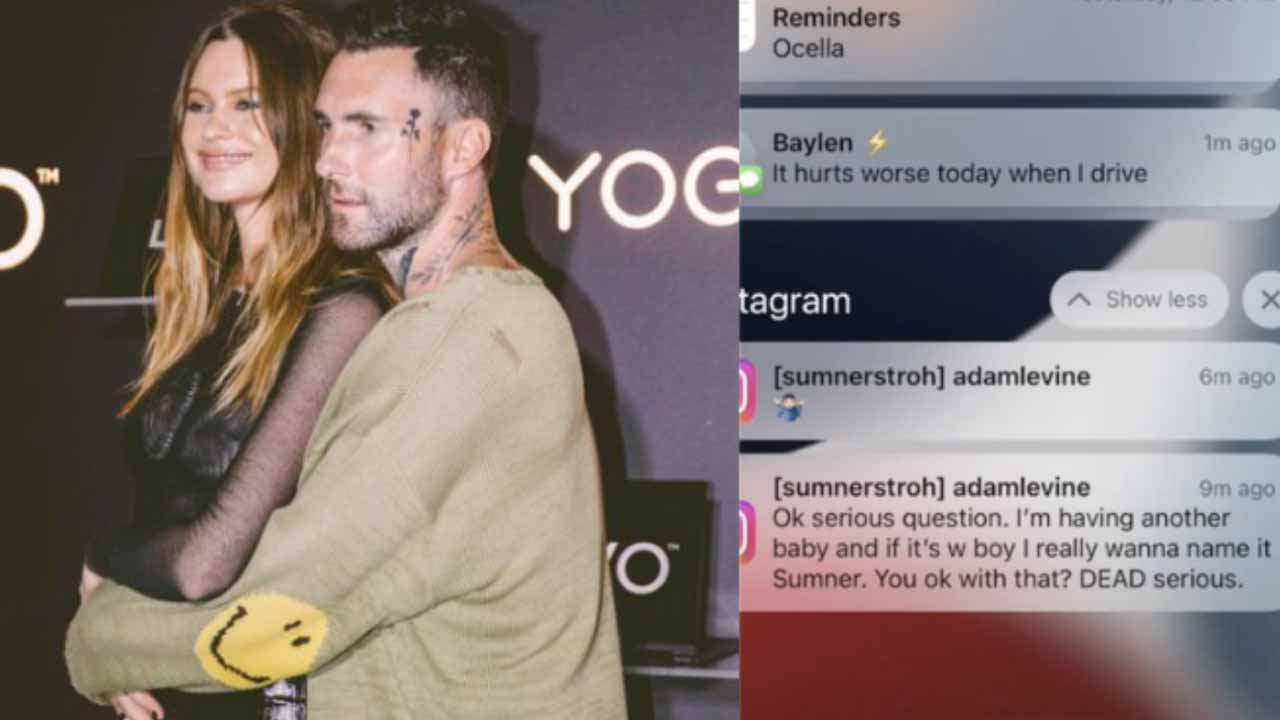 While this request came as a surprise to the influencer, it certainly blew up the web as it's all anyone's talking about. However, making this surprising request public was not the intention of the model.
Indeed, the young woman had kept screenshots of the conversation between her and Adam, and astonished, had shared them with friends she trusted. Unfortunately, one of them tried to sell them to a magazine. So she addressed the situation on her social media before a media outlet took it up.
New! Kourtney Kardashian thinks Scott Disick & Kimberly Stewart look 'really cute' together
In the said video, Sumner made further revelations and even alleges that the singer manipulated her.
"When the relationship started, I was young, I was naive. And I mean, quite frankly, I feel exploited. I wasn't in the same environment as him, unlike now. So I was very easily manipulated," she threw in, right off the bat.
"Maroon 5 is practically elevator music at this point. So I'm sure you know who Adam Levine is. Adam and I saw each other for about a year after I stopped talking to him for several months, that's how he came back into my life," she continued.
She then told the strange request that the singer would have made to her.
adam levine is a cheater and he wanted to name his son after his mistress???!!! STRAIGHT TO HELL 😭 pic.twitter.com/sSs7eg43s8

— c. (@aesparoyco) September 19, 2022
Adam Levine and Behati Prinsloo have not commented on the situation. Follow us on Twitter & Stay Updated!
---