Netflix has been pushing the boundaries of what's possible when it comes to TV series ever since the launch of its first show, House of Cards. Since then, a lot has changed in the world, but what remains is their ability to create and air the best shows on Netflix that have become the face of television today.
They have done this not only by airing shows that have been critically acclaimed but also by pushing what can or cannot be shown. Here is the list of the sexiest Netflix TV series that will change Your Mood.
10 Best Netflix Series That Will Change Your Mood:
Marvel's

Jessica Jones
With Krysten Ritter, Jessica Jones is the story of a former superheroine who now leads a quiet life as a private detective. She is excellent at her job but is completely alcoholic. Jessica has no other friend than Patty. After her parents died in a car accident, Jessica lived with Patty and her mother.
Facebook Dating App Is Here | All You Need To Know!
Luke Cage also makes an appearance on the show, and the two hit it off immediately. The series features some very hot scenes between the two superheroes. They need to let off steam once they're done saving the world. Jessica Jones received positive reactions from audiences and critics. Its neo-noir style is very popular. Fans of crime novels and comic book characters will love this series.
Elite
Elite is a Spanish show that became very popular after being broadcast on Netflix. The series centers on three friends who attend Spain's most prestigious private school after winning a scholarship. The series is funny and deals with high school students who live and study together. Naturally, there are plenty of steamy moments, both straight and gay, with all the students in their class.
There is also a murder mystery that takes place alongside the main story. The show got mixed reactions, but some critics pointed out that it hit its mark, and that's certainly a great thing. So, for all viewers who love to watch teen dramas, this is definitely a must-watch show.
Orange is the New Black
One of Netflix's premier original series, OITB is undoubtedly a show that fiercely pushes the boundaries of television. The series features some interesting characters and an even more interesting premise. It's based on a book by a woman named Piper Kerman who spent time in jail for helping her boyfriend launder drug money. The series is based on her experience in a women's prison.
Do You Know: Kim Kardashian Kids Names & What do the names mean?
Six-time Golden Globe nominee, this Netflix Original is hugely engaging and addictive. Although the series features a lot of characters, their development is incredibly well represented. Plus, the cast (which includes Piper Chapman, Uzo Aduba, Taryn Manning, Laura Prepon, and more) is extremely talented.
The series has been widely praised for dealing maturely with topics of gender, race, and more. The dark humor, which is one of the show's most striking aspects, was also a subject of admiration. The fact that prison life is shown in a realistic way and that the characters are not stereotypes is also a positive aspect of the series.
House of Cards
Beau Willimon's series is undoubtedly the one that took Netflix to another dimension. The platform's very first original creation, an exciting political drama, led by an exceptional Kevin Spacey, has garnered 33 Emmy nominations and 8 Golden Globes. But last year, she was largely damaged by the "Spacey" scandal, accused of sexual assault on a minor, and fired in the process by the production.
The drama, therefore, bowed out at the end of a final season, centered on Claire Underwood ( Robin Wright ). The season 6 finale, which spans only 8 episodes, was released in 2018.
OZARK
There's a certain Breaking Bad vibe to this icy thriller, released without fanfare, in early summer 2017. Be careful, we're not saying that Ozark is the new Breaking Bad or even that it will ever happen. akin to Vince Gilligan's masterpiece. But this black series shares with its glorious ancestor the same spirit, a persistent desire to intelligently question human psychology and, at the margins, the underground economy which feeds crime.
Must Watch: Books That Everyone Should Read Before They Die
As the desperate man, stuck in a hopeless situation, Jason Bateman is just perfect. Bluffing even. The final season 4 will unveil its last part at the end of April 2022.
Stranger Things
This incredible homage to 1980s Amblin films (including ET and The Goonies ) struck a chord with millions of viewers around the world. With its endearing universe and both frightening and fascinating atmosphere, Stranger Things has established itself as the most popular original creation on the platform.
And season 3, even more fun and spectacular, has only increased the enthusiasm for Eleven and her friends. Season 4 is split into two parts, airing in May and July 2022.
Luke Cage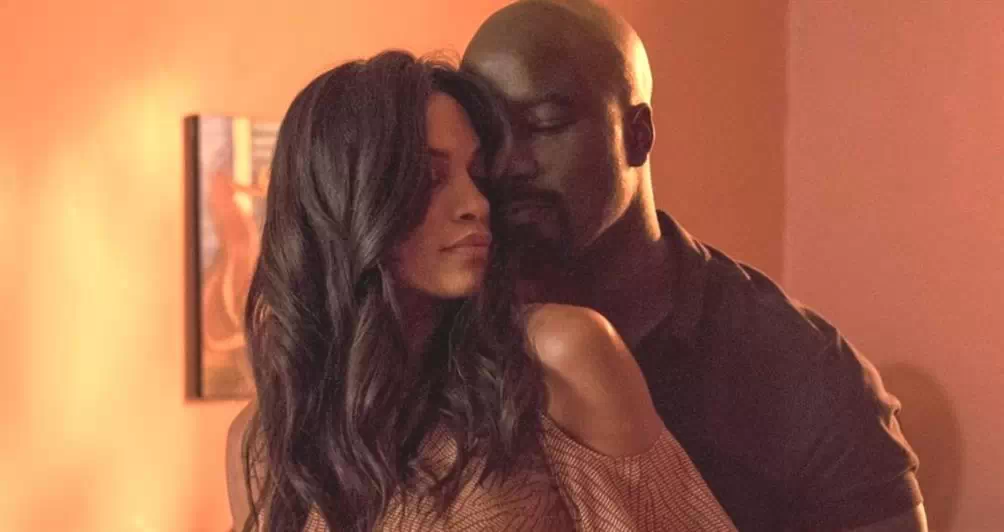 Luke Cage is the third Marvel series to air on Netflix after Daredevil and Jessica Jones. It tells the story of a superhero in the Harlem area of ​​New York. A cage is a man who is impervious to physical pain. He has bulletproof skin and the strength of a monster truck. The series is a kind of homage to the blaxploitation movies of the 1970s.
New! How to Overcome Shyness & Social Anxiety?
Mike Colter plays the role of Cage, a man with superhuman abilities, who tries to build a new life in New York and tries to bring down the level of crime and corruption in the city. Cage is as good in bed as he is when it comes to fighting multiple people at once. And there are some very hot scenes in the show that will keep you hooked for longer.
What/If
Created by Mike Kelley, What/If is a thriller that explores the effects of respectable people's attitudes in the face of unacceptable situations. It addresses the moral repercussions of such acts and focuses on the decisions that could change the destiny of an entire life. Rene Zellweger stars as Anne Montgomery, a ruthless venture capitalist who invests $80 million in a medical startup created by young researcher Lisa Donovan (Jane Levy) in exchange for se*ual favors from Lisa's husband, Sean (Blake Jenner).
Also Read: Netflix YOU Season 3 Release Date: the face of Joe's neighbor was revealed, and 9 other characters announced
As the title suggests, What/If explores possibilities and their outcomes in the face of an apparent downfall. In order to save her company, Lisa accepts Anne's offer, but when he sees her husband receiving her, she has no choice but to find out the truth about Anne's magnanimity. Filled with a country-yet-delectable performance by Zellweger, What/If is a show that establishes its sexiness under the facade of dangerous opulence.
Narcos
After having offered a hunt for Pablo Escobar as terrifying as it is exhilarating, the thriller was able to renew itself last year, by centering its plot on a brand new cartel (the Cali Cartel) and new characters. As a result, the series has once again been praised by the American press, thanks to lush cinematography and plenty of suspense.
And then the prequel to Mexico, led by Diego Luna, rose to the occasion of the saga. Always so fierce, always so exciting. Season 3 of Narcos: Mexico was released in November 2021. It was the last of the series.
Gypsy 
Starring the inimitable Naomi Watts, Gypsy is a psychological thriller created by Lisa Rubin. Gypsy is a women's story that follows Jean Holloway, a psychologist, who quietly invades her patient's life. Jean's desire to be with Sidney – a woman she gets to know through her patient – ​​remains unfulfilled.
You Must Watch: 10 Must Watch Netflix Shows Right Now
Jean, who is on the other end of the spectrum, is unable to weigh the repercussions of her dissatisfaction with her marriage to her husband, Michael. The visual representation of desires is done in an uninhibited tone, with tantalizing love scenes. In the end, Gypsy leaves viewers with many questions that aren't answered properly.
---
So, if you have any suggestions then do let us know by tagging us on Twitter and make sure you use #technuto, also if you liked this article then do share it with your buddies.