For visibility, traffic, and audience expansion, your content marketing strategy must be deployed on different media: your website, your blog, and your social networks.
In this article, we will focus on Instagram Content Marketing Strategies that will boost your Instagram profile. Whether you are an e-merchant or not, Instagram can bring you great visibility, and why not conversions? In fact, 80% of users follow at least one brand, so why not yours? Another interesting statistic: 75% of users take action (visiting a website, for example).
Also Read: How to Create an Instagram Marketing Strategy?
Now that we've convinced you to use Instagram (or at least we hope so), here are some tips for making your content marketing strategy a success.
Instagram Marketing Strategy: 6 tips for a Successful Instagram Content Strategy:
1. Create a Unique Instagram Strategy Plan
Each social network is different: in its audience, its way of working, publication formats, etc. So you can't duplicate your content strategy used on Twitter on Instagram, it won't work.
To get started, identify your target audience. Instagram users are rather young, under 35 years old. Deepen your knowledge of your personas to know precisely their demographic data, their location, their tastes, etc.
Also Read: 10 Free TRICKS to Get MORE Followers on Instagram FAST
Then determine your goals by considering Instagram's features. For example, if you want to generate leads, remember that it is not possible to add clickable links to your publications. You are only allowed one link in your bio.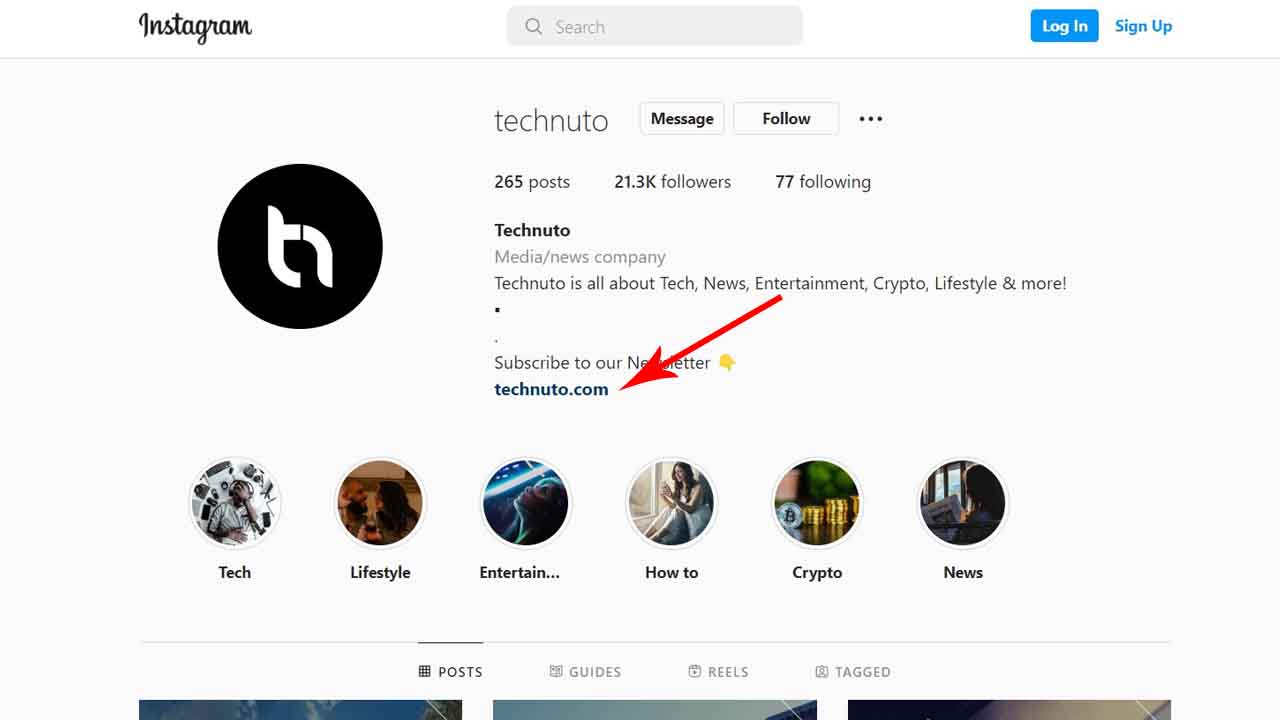 You can then personalize your posts based on this information. By the way, here are the possible publication formats on Instagram:
Photos: behind the scenes of your company or an event, quote, a photograph of your routine, etc.
Vertical videos: especially on IGTV where you can post long videos
Stories: in vertical format, you can publish a series of short photos and videos that will only be visible for 24 hours
In your content strategy on Instagram, don't forget to consider the opportune times to post your photos or videos. These depend on your target.
2. Use Hashtags for Instagram Marketing Strategy
Hashtags are essential to boost the visibility of your publications. Here are the ones you can use:
Hashtags with your brand name: these make it easier for people who know your brand to find you. Do not hesitate to create other hashtags with the name of your communication campaign or your event for example.
Community hashtags: these allow users to follow posts for a specific topic, for example, #contentmarketing
Final tips: make sure your hashtags are consistent with the content of your post and don't overdo it. No need to come up with a list of 20 hashtags for your photo, limit yourself to a maximum of ten.
3. Humanize your Posts to Improve Instagram  Marketing
You might be tempted to only post photos of your products, but Instagram users love spontaneity.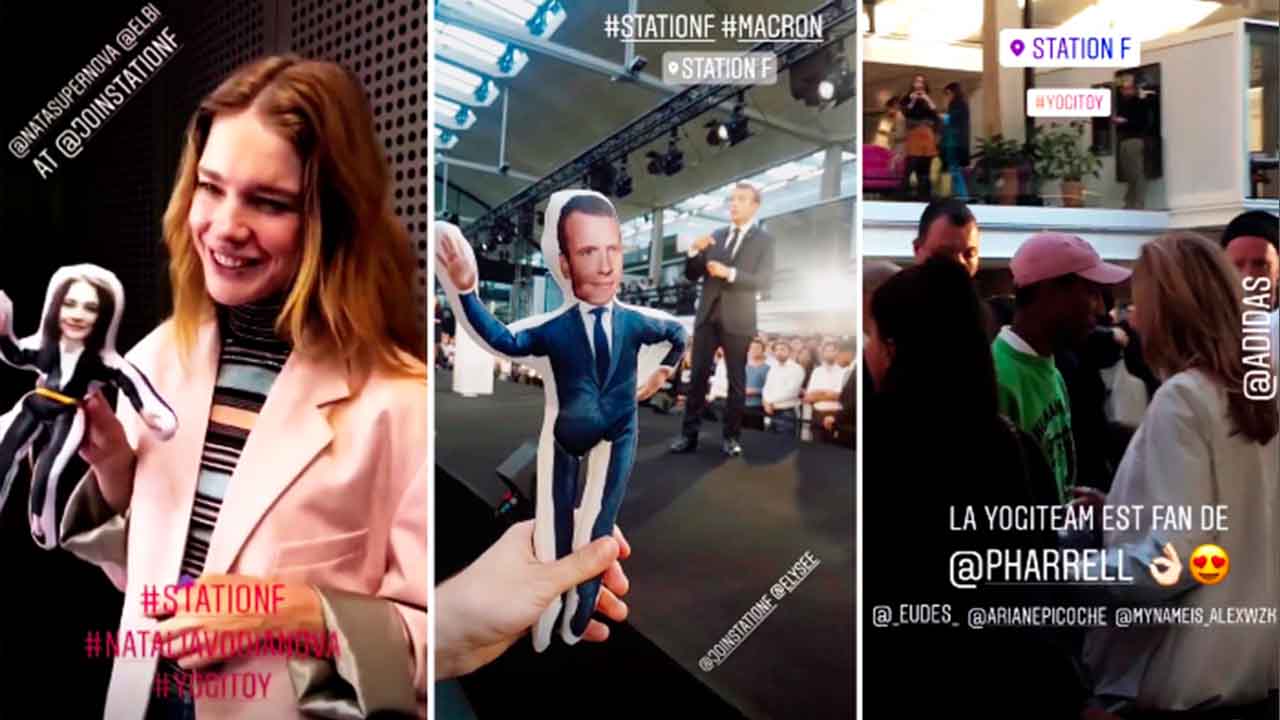 Do not hesitate to pass in front of the lens by posting videos or photos behind the scenes of your company or highlights of your daily life. The Livestream is also very popular. It can be a good solution for:
Make use of customer interviews
Capture a moment of your event
Film an afternoon outing with your colleagues
To humanize your publications, another trick is to use the poll sticker. In your stories, you can ask your community and show them that you care about them.
4. Focus on your Followers
Precisely, your community and your followers, it is on them that you must concentrate. Obviously, you need to understand their expectations, as we discussed in the first point of this article.
But above all, you must give them a reason to follow you:
Fuel their creativity by encouraging your followers to generate content based on your products or messages you want to convey
Create contests and promote your community to share your publications
Reserve specific discounts for your followers by setting up a unique promo code
Show them how your products can help or benefit them
5. Add Interactivity
In content marketing, there are three types of content: static, dynamic, and interactive content. It is thanks to the latter that you can stand out on Instagram.
Interactivity is especially possible in stories thanks to the use of stickers. Do you want an article on this subject, highlighting those that you can use to engage your community? Then share this article and follow us on Instagram.
But remember all the same that it is possible to:
Create a count (beneficial before an event or the launch of a product for example)
Add an Emoji slider to gauge how your community feels
Allow users to ask you questions that you can answer later
Allow users to select the music they can listen to in the background of your post
6. Connect with micro-influencers
Impossible to talk about Instagram without mentioning micro-influencers. These mini-stars of the web can be a springboard for your brand. So don't neglect them in your content strategy, especially if you run e-commerce.
A micro-influencer has a few thousand followers and is much more affordable in terms of budget. Thanks to him, you can deploy the visibility of your products to his community.
For this strategy to work, be sure to choose a micro-influencer related to your industry and who has a community similar to your target audience. Be aware that there are solutions online to help you find relevant micro-influencers for your brand.
Instagram needs a unique content marketing strategy. After identifying your target and objectives, you can create varied publications geared toward your followers.
To stand out from your competitors, do not hesitate to put yourself forward!
---