If you are new to the world of crypto, you may still be trying to figure out how to invest in cryptocurrency or how to trade in cryptocurrencies like Bitcoin, Ether, Cardano, etc. In order for you to understand the process, we have taken the time to put together a step-by-step guide that will explain how to invest, buy, but also trade cryptocurrencies.
How to Invest In Cryptocurrency [A Step-by-Step GUIDE]
Note that the following guide, although general, can be applied to any digital asset/token. Indeed the steps to follow will be exactly the same whether you want to buy BTC, ETH, XRP, LTC, ADA, DOT, or SOL.
1. Choosing an exchange or platform
A question that comes up a lot on the internet at the moment is where to buy crypto. It must be said that the number of services that exist and that allow doing such a thing is numerous (and more or less reliable). It is therefore not easy to find your way around.
Read more: What is Blockchain?
In order to make it easier for you and especially to allow you to invest on secure and regulated platforms, we offer you the following presentation of the two best platforms that allow you to buy crypto-currencies (eToro and Binance).
Binance: The Best Crypto Trading Platform
Binance is a great platform to buy cryptocurrencies.
Be careful though because it adds a layer of complexity: you'll have to plan for external storage and master a more technical platform (see screenshot above). If you're just starting out, this is not necessarily the most obvious platform. Purists will appreciate it, but it does involve some security and research work, on the other side it also it has a lite version for beginners.
But Binance is clearly not just about that. It is first and foremost a crypto-currency trading platform that allows you to access an impressive number of assets. In total, you can invest in several hundred digital assets. There is something for everyone, which is a real argument. But if you're just starting out, it's best to focus on the most popular virtual currencies.
When it comes to fees, Binance is not to be outdone, as it has the lowest fees of any exchange. As the largest exchange in the world, it is able to keep its fees as low as possible. Even professionals (hedge funds…) use its platform to trade. The fees will be even lower if you proceed to buy BNB tokens, the platform's own cryptocurrency. The more you have, the lower the fees will be.
Also Watch: What is Binance & BNB Coin Price Prediction For 2022, 2023, 2024, 2025, 2030!
Binance also offers the possibility of staking (in order to generate returns with your cryptos), getting a Binance Visa card in order to make purchases in cryptos, to take advantage of a launchpad that allows you to participate in new exclusive projects as well as many tools that allow you to trade with leverage.
If you're curious to learn more about this excellent platform for buying crypto-currencies, we recommend you read this article: Top 10 Crypto Exchanges with the Lowest Fees!
eToro: Another Crypto Trading Platform
As we may have mentioned in our comparison of crypto platforms, eToro is in our opinion the benchmark in 2022. There is simply no better service to buy digital assets.
By choosing this platform over any other, you'll have access to a huge number of different crypto-currencies (over 40), relatively low fees, as well as an easy-to-understand and use interface (ideal for those just starting out). Of course, eToro offers a mobile application that will allow you to trade any asset from your smartphone or tablet.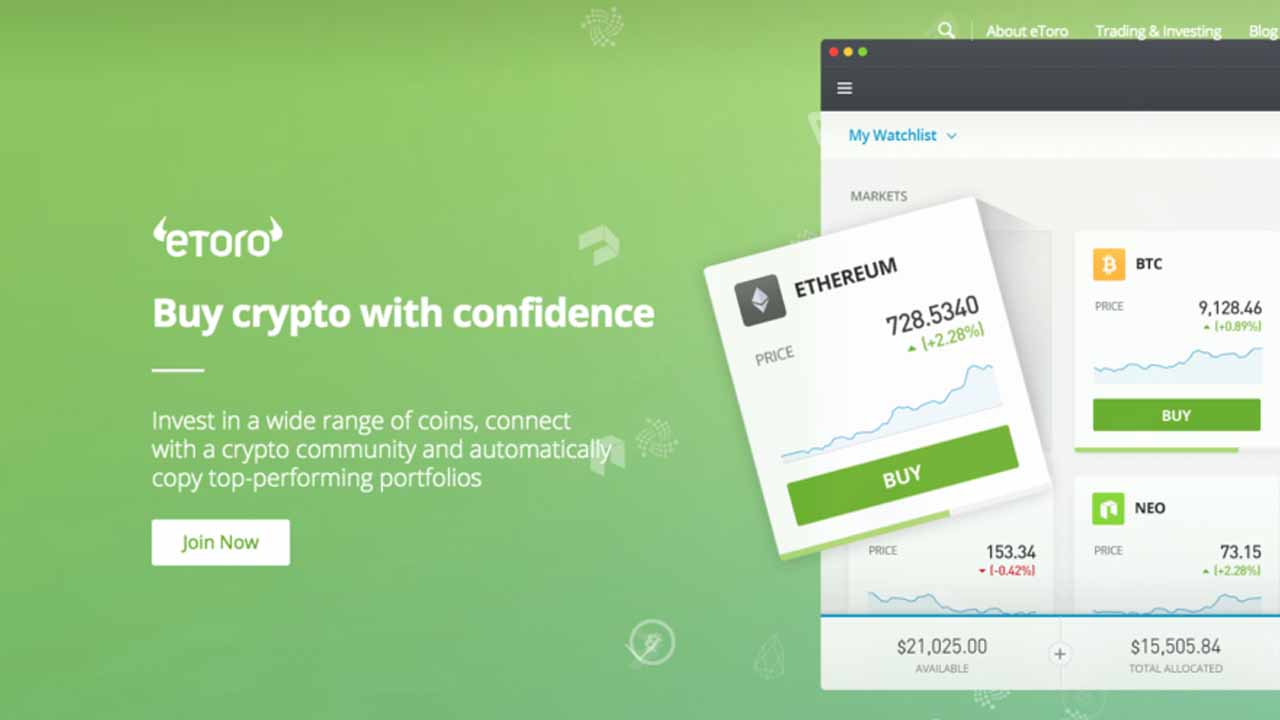 In terms of features, the platform is a reference with the ability to take advantage of the leverage on your CFD trades, to do social trading, or do copy-trading (the practice of following the actions of another trader on the platform who is known for his performance). On eToro, everything is done so that anyone can buy and trade crypto-currencies, regardless of their level of knowledge.
If all of this has convinced you to choose this platform to buy cryptocurrencies, you'll be happy to know one more thing. eToro allows you to deposit funds through a number of methods. This includes credit cards, bank transfers, PayPal, Skrill, or even Neteller. Suffice it to say that you won't be short of choices.
2. Create your account on the crypto platform
Until a few years ago, platforms that allow you to buy and sell crypto-currencies did not verify the identity of their users. This has changed significantly in recent months as a result of increased regulatory requirements. Virtually all platforms have implemented identity verification for their users (KYC – Know Your Customer in English) to prevent money laundering. This requires you to send a number of documents.
Also Read: What is Web3?
Why should you verify your account and prove your identity to a platform that allows the purchase and/or trading of cryptos?
For the simple reason that without this, you will have no choice but to:
No access to the platform
Access to the platform but with limitations
As you can see, in order to buy crypto-currency via the most reliable and secure services, you will have to go through this step. Today, no site that allows you to deposit funds will spare you on this step. Indeed, they are all in partnership with a depository bank, so they are obliged to know information about you to let you deposit funds.
Generally, the verification process is done easily and quickly. This is the case for the platform we consider to be the best at the moment: Binance. How do you verify your account? First of all, go to the Binance App.
Log in and then go to your account settings. From there you will have the option to upload an ID and proof of address. The time it takes to process your application may vary depending on the case. It may take a few minutes or a few hours (rarely more). You will then be notified once the process is complete. This will be the signal to buy crypto currency.
3. Depositing money into your account
Depending on the platform you choose to buy crypto-currencies, you will have access to more or fewer choices in order to make a deposit.
The most generous platform in this respect is Binance. It allows you to deposit funds using your credit card (Visa, MasterCard…), etc. To find out the details of the supported methods, the processing time, as well as the deposit limit imposed, you can visit the Binance website directly.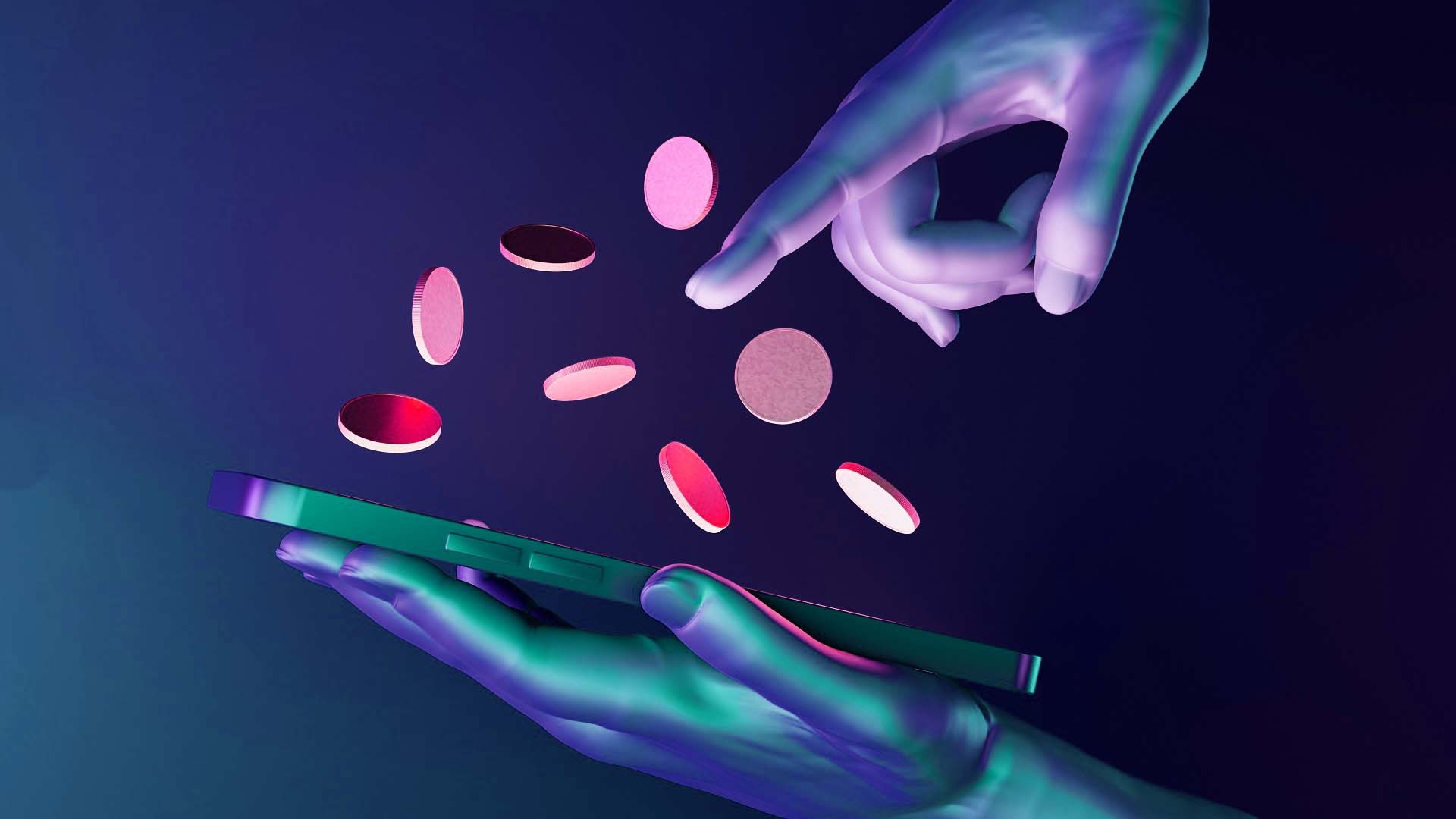 Once you've logged into your Binance account, all you have to do is click on "Deposit Funds" and then enter the amount and select the currency. Everything is very well done, it's one of the most intuitive platforms on the market. If you're a beginner, this will be the easiest to access.
If you are located in India, then you also get P2P (Person 2 Person) in this you can buy USDT/BUSD OR USDC using P2P and it is 100% Safe.
Also Read: USDC vs USDT: Which stablecoin should you use?
4. Buy the crypto of your choice
Are you aiming to make a long-term investment? In that case, it's best to buy the crypto-currencies that look interesting and then store them.
To do this, and as mentioned earlier, we recommend you go through the Binance exchange. In addition to offering low fees, it provides access to a lot of different digital assets. That said, Binance offers much the same thing – except that you don't own a crypto-currency per se, but rather a financial product that replicates its performance precisely. In the end, both will expose you to the price of the crypto purchased.
The process of buying a cryptocurrency is relatively simple. The first step is to go to the Binance website by clicking HERE or the following button (you will be automatically redirected to the platform):
Then log in to your account and go to the "Buy cryptos" section of the main menu. Here you will have several choices. If you have followed the previous step of our tutorial (step 3: deposit money), then you will have to click on "Cash balance" (to buy crypto with your euro balance). This solution is only available if you already have euros in your Binance account. You will then be redirected to the page below.
Learn More: What is Etherscan?
If you want to buy cryptocurrency directly with your credit card (because you don't have money on Binance by default), you will have to choose the "Credit/Debit Card" option. By choosing this option, Binance will also offer you the possibility to schedule a recurring purchase. For example, you can schedule an order to buy 100€ in Bitcoin every Wednesday at 11:00 am UK time.
Now you know how to buy cryptocurrency. We told you, there's really nothing complicated about it. If you want more information about buying a particular crypto-currency, we would like to inform you that we have made detailed tutorials for the most popular 2022 assets. For example, you can check out our step-by-step tutorial explaining how to buy Bitcoin.
Which crypto to buy in 2022?
Many people are wondering which crypto to buy right now. We warn you right now, that the following lines are in no way a bit of investment advice. Take the time to make your own opinion before investing in any cryptocurrency and do not blindly follow the advice of pseudo-experts on the web. If you're a beginner, we'd tend to advise you to focus on the Top 20 largest crypto.
The leads to dig into if you want to know which cryptocurrency to buy:
Bitcoin (BTC)
Ether (ETH)
Solana (SOL)
Polkadot (DOT)
Uniswap (UNI)
Litecoin (LTC)
Chainlink (LINK)
Terra (LUNA)
Cardano (ADA)
Ripple (XRP)
Avalanche (AVAX)
Also, Watch the 10 Best Cryptocurrencies that will EXPLODE!
These are currently blue chips and among the largest market caps. That being said, no investment is without risk. You will be exposed to significant volatility in all cases. And this will be even more true if you decide to invest in less popular altcoins that are smaller in terms of capitalization. In short, buying crypto entails risks, you have been warned.
5. Trade crypto-currencies
Are you not interested in owning crypto-currencies and holding them for the long term? Would you rather be actively trading crypto-currencies? This is a self-respecting choice that many investors make. The reason for this is that the gains can be much larger and the results faster.
Now again be careful because this type of practice is double-edged: there are risks.
The platform that we recommend using in order to trade cryptocurrencies is Binance. After having tested more than a dozen different services, this is the one that has given us the greatest satisfaction whether it be in terms of interface, trading functionality, fees, or even choice of assets. It is the one that is the most accessible to the general public.
You'll see a list of all the cryptos and pairs you can trade with Binance. In total, there are over 30 different choices available. As you can see below, there are all the most popular crypto-currencies of the moment. The regulated platform has made the choice to focus on the most important ones so as not to spread its customers too thin. This is very good.
Select the crypto or pair you're interested in, then click the "Buy" or "Sell" button. All you have to do is enter the amount you want to trade and you're in business! Once this is done, you will receive a confirmation message notifying you that the order has been placed. There is the possibility of placing conditional orders if you are an ace trader (limit, stop loss, take profit, etc.).
Also Read: What is NFT and How Does NFT Work? The Ultimate Guide
As we mentioned in our analysis of Binance, the platform allows you to trade cryptocurrencies on a computer, smartphone, or tablet thanks to its various interfaces and applications. They are all well made and allow you to read the information easily.
6. Select a storage system for your crypto-currencies
If you've followed our tutorial from start to finish in order to buy a cryptocurrency, you may want to learn how to store it securely. This applies to you whether you buy crypto-currencies on eToro or Binance.
There are several ways to store and secure your investment:-
Leaving your cryptos in the wallets of the exchange you're using: In this case, you don't have to do anything. That said, there are sometimes hacks of these exchanges that can put your capital at risk. In 2019, Binance was hacked ($40 million in crypto went missing). Coincheck had $584 million stolen in 2018. And there are many such stories.
Also Read: What is a Hedge Fund? The Ultimate GUIDE
Wallets with online storage: These are the wallets that work online and rely on a software/browser extension. They are very convenient but the risk of theft or scamming is still high because it is connected to the Internet.
Offline wallet (cold wallet): This term refers to wallets that are not connected to the Internet, making them a more secure way to store crypto-currencies. They often take the form of an external device similar to a USB stick or an external hard drive.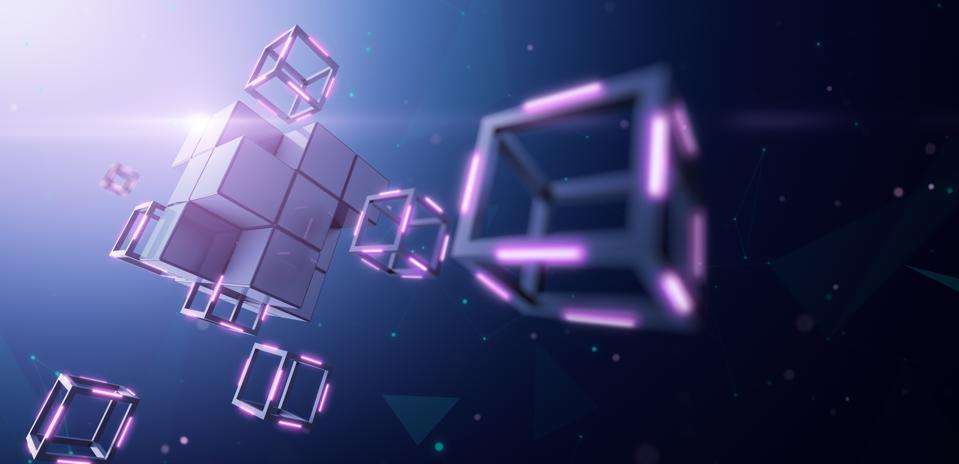 It's up to you to evaluate what your needs and expectations are from a storage point of view. Each solution mentioned will not necessarily suit everyone. In any case, if you invest large sums of money, we strongly recommend that you store them in a cold wallet.
To find more information on the subject and thus determine which type of wallet to choose, you can take a look at our article which explains how to store your cryptos in a secure manner.
Follow us & stay Updated with the latest crypto News:
How to choose the right platform on which to buy crypto? Our advice
Still, have doubts about which crypto exchange platform to choose? We advise you to read the following lines carefully. Now that you know how to buy crypto, we'll give you some tips to fine-tune your choice as best as possible and thus make the best possible decision about which service to use.
The most important thing in our opinion when choosing the right exchange (or crypto platform) is to make sure of the level of security. Due to the popularity of this type of asset, hackers especially target platforms dedicated to this type of investment. For this reason, it is a good idea to invest through a reputable service that has been around for several years and has proven itself.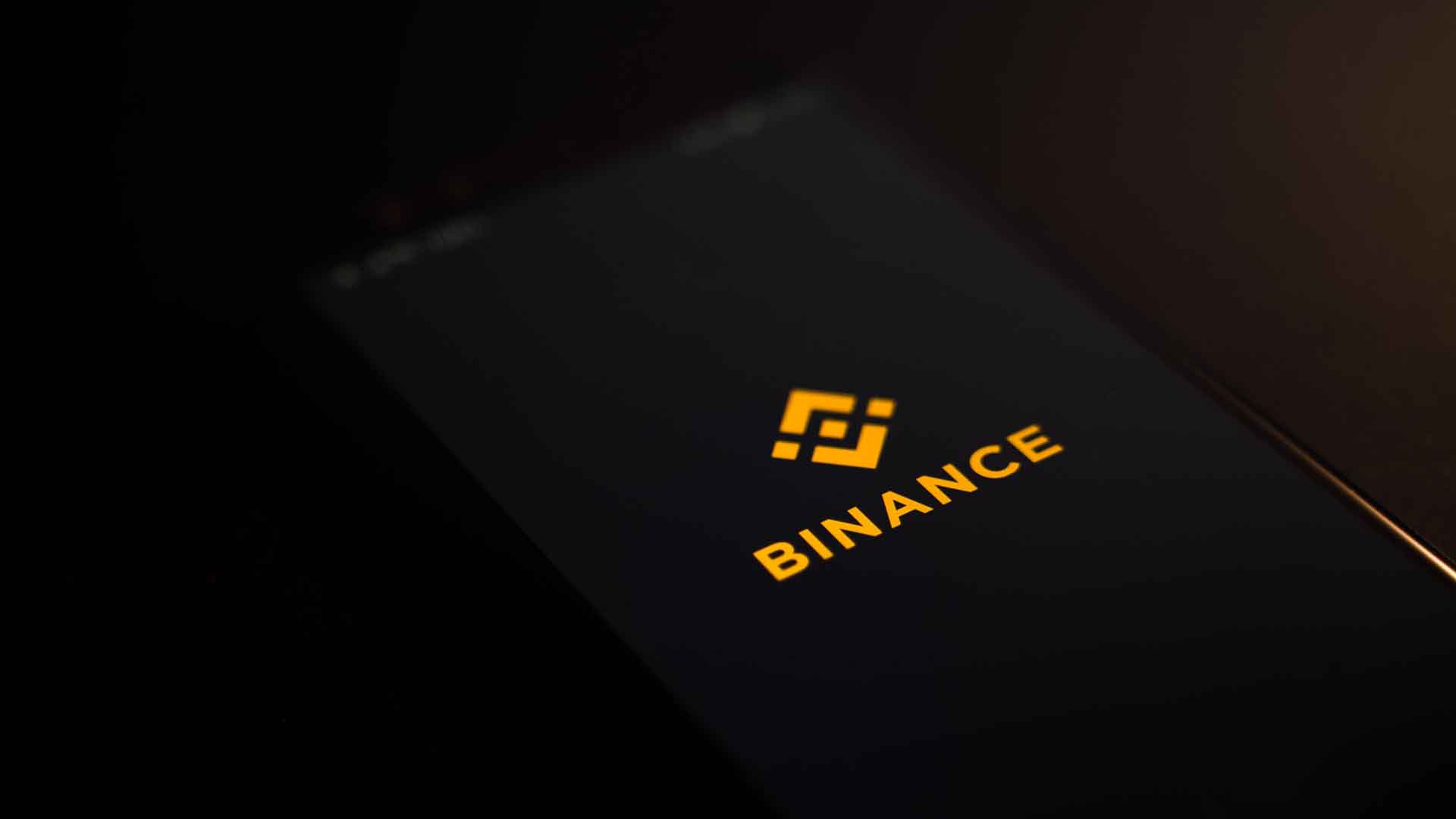 In addition to this crucial point, before buying any cryptocurrency, it is good to make sure that the asset in question is actually available on the platform you are considering using. Also, consider looking at the other assets that are offered. The more there are, the greater the possibilities for diversification.
Learn More: What is Polygon MATIC?
It is impossible not to mention the transaction fees related to buying, trading, and selling crypto-currencies. It is of course necessary to pay special attention to this point if you want your investments to be as profitable as possible. Indeed, too high fees can make you lose tens or even hundreds of euros in the long run.
Also consider the features you will have access to (staking, trading tools, copy-trading, social trading…), as well as the ease of use of the platform whether it is on a web browser or through its application. If you're just starting out and want to buy crypto-currency for the first time, it's best that the whole thing is accessible and not become a headache every time you feel like making a move… or just checking the performance of your investment. In this respect, it's clear to us that Binance is the ideal choice.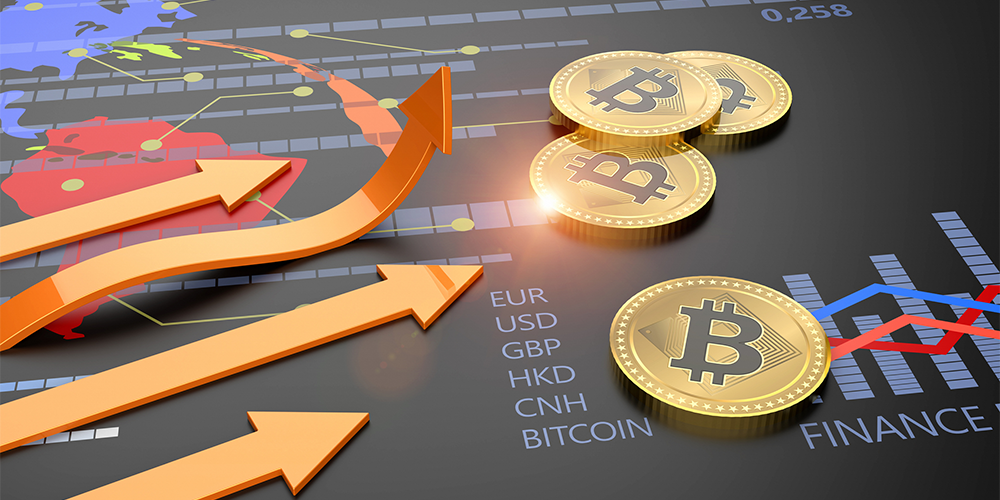 So which crypto platform should you choose to invest with? Which one offers the most guarantees regarding all the points we've mentioned? Here are our two recommendations for 2022. Binance is one of the few players that is regulated and its experience (since 2007) is an argument in its favor. Binance is certainly not regulated, but it is a good platform to buy crypto. It is however less easy to handle.
Buying Cryptocurrency: FAQ
Is buying crypto legal?
The question of the legality of investing in crypto-currencies comes up regularly whether in any other country. It is an investment that is accepted and has nothing illegal about it. Proof of this is that the AMF (Autorité des Marchés Financiers) has been granting registrations as a "service provider on digital assets (PSAN)" to crypto exchange platforms for a few months now.
Also Read: 7 Cryptocurrencies With LIMITED SUPPLY You Must HOLD!
This is proof that this type of investment is becoming more democratic and that it is perfectly legal in some countries. Note that you are also subject to the single flat-rate levy (PFU) of 30% on any potential capital gains you make with crypto-currencies. You must therefore declare your earnings to the tax authorities to be within the legal framework.
What is the best exchange to buy crypto?
The best exchange to buy, sell, or store cryptos is Binance. The international platform offers the widest variety of crypto-assets, which will give you the opportunity to invest in BTC, ETH, or altcoins. The advantage that Binance has is that it will allow you to buy, and sell, but also store your crypto-currencies wherever you want.
What is the best platform for trading crypto?
If your goal is to actively trade crypto-currencies (and not to buy them and store them), we strongly advise you to opt for the Binance platform. It is in our experience the best when it comes to trading digital assets. You'll have access to a comprehensive yet easy-to-use interface for beginners. You don't officially own the crypto but it's just the same: your wallet will track its performance.
Are crypto-currencies a good investment?
Buying and selling crypto-currencies is a good investment, just like the stock market, real estate can be… Now you have to be aware of the risks involved in such an investment. The crypto market is still young and extremely volatile. Because of this, you have to be careful, take the time to research on your own, and then finally buy the cryptocurrency you believe in.
How to buy crypto via PayPal?
The best way to buy (and trade) cryptocurrencies using your PayPal account is through a platform like Binance. By opting for the latter, it will be possible to deposit money from your PayPal account to Binance.
Also Read: How to Make a PayPal Account In Simple Steps? (Business, Personal or Professional)
Your money will arrive quickly and you can then buy the crypto-currencies of your choice. Why Binance and not another platform/exchange? For the simple reason that it's one of the only ones that support deposits via PayPal.