13 Instagram Growth Tools | Best Tools for Instagram Growth!
Looking to organically grow your community on Instagram? It's okay, and you're far from alone. Instagram is the most-used social network in the world in 2018, and it's still not too late to take advantage of its excitement.
Whether you need to improve your visuals, create a great Instagram feed, or create better stories, Instagram tools can make all the difference in being more professional than your competitors.
In this article, we'll look at how to boost your account organically by adopting a few automatic reflexes, and a host of powerful Instagram tools for your growth.
---
Instagram Growth Tools for best shots:
Instagram is all about the visual. So needless to say, if you want to succeed in your Instagram marketing strategy, you need to post great-quality photos.
Don't have the tools to do so? Here's a short list of Instagram photo editing apps that will help you add effects/overlays, but also adjust the brightness and even remove some imperfections.
1. VSCO
It is very likely that you have already heard of VSCO. Not only do they have one of the most used branded hashtags on Instagram (#vscocam), but their photography app is one of the most popular (and powerful) on the market.
When it comes to editing, the filters provided by VSCO are in a league of their own and won't give your photos that grungy, edited look that many other editing app filters have.
In addition to applying filters, you can adjust photo elements including brightness, contrast, temperature, fade, sharpness, and more.
2. Snapseed
Whether you want to do a quick edit or something a little more advanced, Google's Snapseed image editing app is simple, easy to use, and perfect when you're on the go.
3. Over
Whether you're sharing tips, or inspirational quotes, or want to add a creative twist to your Instagram marketing campaign, Over is a great app that allows you to apply text and graphics layered over your photos.
4. Canva
Canva is best for Instagram photo or video editing thanks to the customizable templates library, Canva has become one of our best tools for creating unique and perfect Instagram Stories!
---
Beautiful Instagram Feed Planner Tools:
The Instagram feed is very important for your Instagram account. While it is very important to have beautiful photos and videos, creating a consistent and beautiful feed is absolutely crucial if you want to give a good impression on your profile.
5. Visual Instagram Planner Later
Visual Instagram Planner Later is the Instagram tool you need to have a wonderful feed. It shows you exactly what your Instagram feed would look like with your scheduled posts, and allows you to easily rearrange or replace photos to find the perfect balance for your Instagram feed.
This means you can finally plan and design the perfect Instagram feed.
---
Instagram Growth Tools for a contest in 3 clicks:
One of the most effective ways to quickly attract a community on Instagram is to run a contest.
And while you don't necessarily need Instagram tools to manage your contests on the social network, the following apps can still be very useful!
6. WooBox
If you're running a photo, video, or hashtag contest on Instagram, WooBox's dashboard will allow you to set age restrictions, track entries, approve entries, and choose a winner.
To get started with Woobox, you need to connect your account with your Facebook and Instagram pages. This will give you access to the dashboard with a ton of options to create promotions, sweepstakes, UGC contests, and more.
7. Wishpond
Like WooBox, Wishpond's app supports photo contests on Instagram. But you'll also be able to use Wishpond to design your contest landing page to showcase your rewards, approve or decline entries, and use the app's analytics to track your contest on Instagram.
---
Instagram Tool: when is the best time to post on Instagram
It's a mystery every user would love to know, but how does the Instagram algorithm work?
While we may not understand all the intricacies of what makes the Instagram algorithm work, we do know a few things about it. For example, the time of day you post on Instagram can have a huge impact on how many people see your post.
Conversely, if many people see your posts, you're much more likely to appear in the explore section. This is a great way to get more visibility on Instagram, and also increase the size of your community.
How to know the best time to post on your account? Two Instagram tools can help you in this way.
8. Instagram Insights
When it comes to analytics, one of the easiest tools is Instagram's built-in analytics feature for business accounts.
The free feature provides valuable information about who your followers are, where they are, their gender, and age, but also when they are most active on Instagram.
To access Instagram Insights, you need to convert your personal profile into a business account including a connection to a Facebook page.
Once you've taken care of that, you'll have access to a new section in your Instagram app. It will take you to a page with a detailed analysis of your account, including when your audience is most active on Instagram.
9. Later's Best Time to Post
Later's Best Time to Post makes it very easy to know when you should schedule your Instagram posts for maximum engagement on them! After reviewing your historical data on Instagram, the tool will automatically calculate the best times to post to your Instagram audience.
---
HashTag Generator Tools for Organic Instagram Growth:
Hashtags are still a great way to attract more people to your Instagram account. But not just any hashtag. In fact, you need to post with hashtags that federate an engaged community, and that is specific to your audience.
Here are three Instagram tools to help you find the right hashtags for each of your posts:
10. Display Purposes
Finding relevant hashtags for your Instagram account can make all the difference, and that's exactly why Display Purposes can be helpful.
All you have to do is type a few hashtags into the search console and Display Purposes will generate a list of relevant hashtags based on a multitude of criteria.
11. Focalmark
Like Display Purposes, Focalmark is a great Instagram tool for finding hashtags used by real users.
However, Display Purposes selects relevant hashtags based on popularity. Focalmark uses both human search and a ranking algorithm to make relevant suggestions.
12. AutoHash
According to their website, AutoHash uses a computer vision algorithm to find the best hashtags for your Instagram photos.
All you have to do is upload a photo and the algorithm will generate a list of relevant hashtags based on the context of your photo.
---
Tools for Multiple Links In Instagram bio:
If you've ever used Instagram to do social commerce, you probably know how difficult it can be to redirect your followers to your website.
The more seamless the transition between your Instagram profile and your website, the better your chances of making sales. Your community is looking for experienced, inspirational content, and most importantly, recognition through your posts.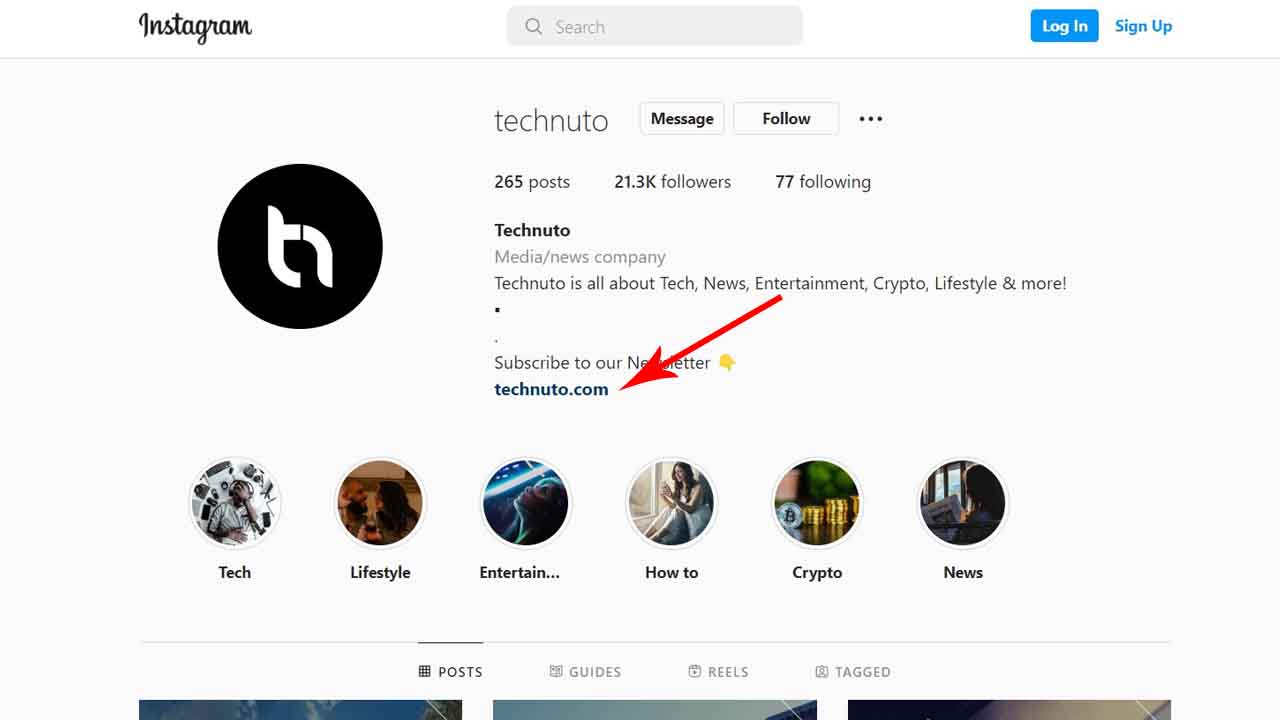 If you facilitate this transposition, you'll have a better chance of growing your community, and also, building customer loyalty. Here's another Instagram tool that you can use to showcase your links.
13. Linktree
Linktree is a free Instagram tool to optimize your Instagram traffic. Using Linktree, you can direct Instagram followers to your blog, website, and even your other social media accounts.
Use this list of Instagram tools to grow your community, acquire new customers, and retain your audience with wonderful content. If you're interested in automating your Instagram account, this article may be of interest to you.
---