Running a contest on Instagram is one of the best ways to get more followers, gain more visibility, increase your sales or please your community.  But beware! You can't organize a competition without preparing yourself in advance at the risk of wasting time, and money and not having many participants.
In this article, I show you how to run an Instagram contest or giveaway and how to avoid mistakes that will prevent you from carrying it out. 
A contest is a game that allows your followers to win a prize. To try to win this prize, they will have to carry out one or more actions that will validate their participation. The contest can be created in different forms: mini-game, quiz, identification under the publication, etc. There are all kinds of contests!
What type of contest can we organize on Instagram?
In this case, the contest takes place only on your account and you have no partner.
It is not uncommon to see several entrepreneurs or brands join forces to organize a contest. Why? This allows you to have more visibility and also gain new followers. Indeed, in some cases, Internet users often have to follow the account of all the organizers in order to be able to validate their participation.
You can also ask influencers to run a contest on their accounts. In this case, they will introduce your product to their communities and you will also gain new followers!
Also Read: Instagram Marketing: How to Create an Instagram Marketing Strategy?
---
Why Instagram Contest?
You are probably wondering what the benefits of a contest will be, and especially if there really will be any. Rest assured, there are a lot of them! The 3 essential benefits of a challenge on Instagram are:
1. Increase your engagement rate 
Setting up a contest allows you to increase your engagement rate at first, in fact, your followers will be more active in the comments and according to the rules you have established they will tag their friends. Thus, your publication will be more visible and you will get new followers.
2. Consolidate the link with your Followers
The contest also allows you to strengthen the relationship you have with your Followers, it's a good way to thank them for their support of your project.
3. Wake up your sleeping Followers
This is an action that will allow you to stimulate Followers who interact little with your content. A contest will motivate them to comment, like, or even share your publication in order to receive compensation.
Now that you know the benefits of setting up a contest on Instagram, we will detail the steps for building a contest.
---
How to Run an Instagram Contest: [100% Effective 9 Step Guide]
1. Define the objective of the Instagram contest
Before you jump all the way into preparing an Instagram contest, ask yourself the following question. Why do you organize this kind of marketing operation? Your reasons can be multiple:
Gain new followers and expand your Instagram community ;
Increase visibility during a strong marketing moment (launch, events, promotions, etc.);
Animate your customer/community relationship (birthdays, level of followers, etc.).
There are no wrong answers. Be clear about your intentions and then set SMART goals accordingly. They will serve as a compass to build your Instagram contest and define relevant performance indicators (KPIs). You can absolutely with a priority objective and other more secondary ones.
If we go back to our previous objectives, this could be for example:
Gain new followers and expand your Instagram community: ➡️ KPI: number of new followers// ➡️ Quantitative objective: 1000
Increase visibility during a marketing highlight: ➡️ KPI: number of impressions (coverage) of publications // ➡️ Quantitative objective: 10,000;
Animate your customer/community relationship: ➡️ KPI: number of comments and other private messages // ➡️ Quantitative objective: 200.
2. Choose a Suitable Game Mechanic
Depending on your objectives and your KPIs, you choose the online contest mechanism that seems most suitable to you. That is to say, all the conditions that participants will have to meet to try to win the super prize that you are putting into play.
If you don't have the faintest idea of ​​what you can offer, we give you 8 examples of contests to easily organize on Instagram a little further down.
3. Determine the Prize to be Won
Have you ever participated in a contest where the prize was pretty bad? Okay, that happens sometimes. But most of the time, we will only drop our likes and our little comments if the game is really worth the candle. The nature of the prize to be won therefore necessarily conditions the success of an Instagram contest.
Be careful though, no need to attract Pierrette, Paulette, and Jacqueline who have nothing to do with your cryptocurrency mining business and who will leave as quickly as they came once the contest is over. Your lot should not speak to everyone, but to your target audience.
4. Choose the timing and duration of the Instagram Contest
If you want to fold the game of the contest on Instagram, pay attention to the temporality. Basically, make sure it fits consistently into:
your marketing calendar (you are not going to win one of your products whose new version comes out in 3 days);
your Instagram persona's calendar (you're not going to win him/her après-ski in the middle of August while he/she is sipping a cocktail on the beach).
Also, take a look at the duration of this promotional operation on Instagram. A week seems like a good option to have time to communicate about the game before it runs out of steam.
5. Find out How to select a winner on Instagram Giveaway
Three great possibilities are available to you to designate the lucky little ones who will win the contest:
The Draw: using an online tool or a bailiff, you randomly select a person from among those who have met all the conditions.
The Vote: you select the person who has obtained the most likes (this system is interesting since it also engages the network of this same person) or vote via an Instagram poll.
The Jury: you call on personalities who jointly designate the winners.
6. Write your Instagram Game Rules
No question of breaking the law to win a prize, we agree. We are therefore delighted to inform you (or not) that it is no longer necessary to file a regulation relating to the organization of a contest on social networks since 2014.
But! However, it is mandatory to write it.
Ah! Indeed, this document will allow you to protect yourself against possible complaints and to remain calm during the whole operation. At Creative Clap, we generate model policies for the companies we work with.
Another good news, on Instagram, incentives to like, comment, mention, share and follow are authorized. This is not the case for other social media (formally prohibited on Youtube for example)! However, you must respect the promotional rules recommended by Instagram.
7. Imagine a cross-channel distribution plan to Promote the Instagram Contest
You're not going to drop your post in the Instagram jungle and let it fend for itself, are you? Help him grow and get the power he deserves.
To do this, create retro planning by integrating Instagram-specific content in the different formats specific to the tool ( posts, stories, real). Specifically, plan Instagram posts relating to the phases of:
teasing;
launch ;
reminder ;
announcement of results.
In this editorial calendar, also indicate the content that will be relayed on your other digital communication media :
your social networks ( Facebook, LinkedIn, Tiktok, etc.);
your website;
your newsletter;
your podcast…
8. Create the Communication Elements of the Instagram Contest
It's finally time to get your hands dirty (note that there are still 7 strategic steps to complete before)! Focus on 2 main elements:
The visuals: display the mention "game-contest" to maximize your chances of challenging serial scrollers;
The wordings: specify the conditions of the game, the duration, and the prize.
If you encourage your Instagram audience to share your content or generate original content ( User Generated Content ), don't forget to create a hashtag specifically dedicated to the contest. This will allow you to easily find publications.
9. Measure and analyze Instagram game results:
We can never advise you enough: analyze your results. Refer to the KPIs determined in step 1 and explore your figures using the Instagram Insights tool.
Did you achieve your goals? Did the different content you shared throughout the operation bear fruit? If yes, which ones, when? Put on your math teacher's glasses, analyze and draw conclusions. They will be very useful to you when organizing your next contests on social networks.
8 Instagram Giveaway Examples
1. The "Follow, Like, Comment" Contest
💡 Concept: You ask participants to like and comment on your post and follow your Instagram account.
👍 Advantage: You generate engagement and increase your chances of seeing your post appear in the "Explore" section of Instagram.
🏅 Selection of winners: Draw.
2. The "Tag a friend who…" Contest
💡 Concept: You ask participants to tag one or more of their friends in the comments of the post.
👍 Advantage: You hire several people for single participation and encourage the snowball effect.
🏅 Selection of winners: Draw.
3. The "Repost" Contest
💡 Concept: You ask participants to repost your Instagram post (in their feed or their story) by adding a specific hashtag.
👍 Advantage: You increase the reach of your contest with each player's personal network.
🏅 Selection of winners: Draw.
4. The "Best Legend Wins" Contest
💡 Concept: You ask participants to suggest a caption to describe your post.
👍 Advantage: You get to know your Instagram fans better and this helps you shape future wordings.
🏅 Selection of winners: Vote or jury.
5. The "Quiz" Contest
💡 Concept: You ask participants to answer questions about your business.
👍 Advantage: Internet users are interested in your brand and come to your website to find the answers.
🏅 Selection of winners: Draw among the correct answers.
6. The "Treasure Hunt" Competition
💡 Concept: From an initial post, you redirect your Instagram audience to other digital or even physical platforms (your other social media, websites, shops, etc.) to the participation form.
👍 Advantage: You offer original mechanics, you engage your community and you collect email addresses.
🏅 Selection of winners: Draw.
7. The "Post a picture of you with…" Contest
💡 Concept: You ask participants to post a photo related to your products/services.
👍 Advantage: You create a base of User Generated Content that you can reuse to communicate on Instagram or elsewhere, subject to stipulating it in the contest rules and having the agreement of the players.
🏅 Selection of winners: Vote or jury.
8. The contest in Partnership with an Instagram Influencer
💡 Concept: You ask an influencer whose community is similar to yours to organize and promote an Instagram contest in partnership with your brand, for a fee.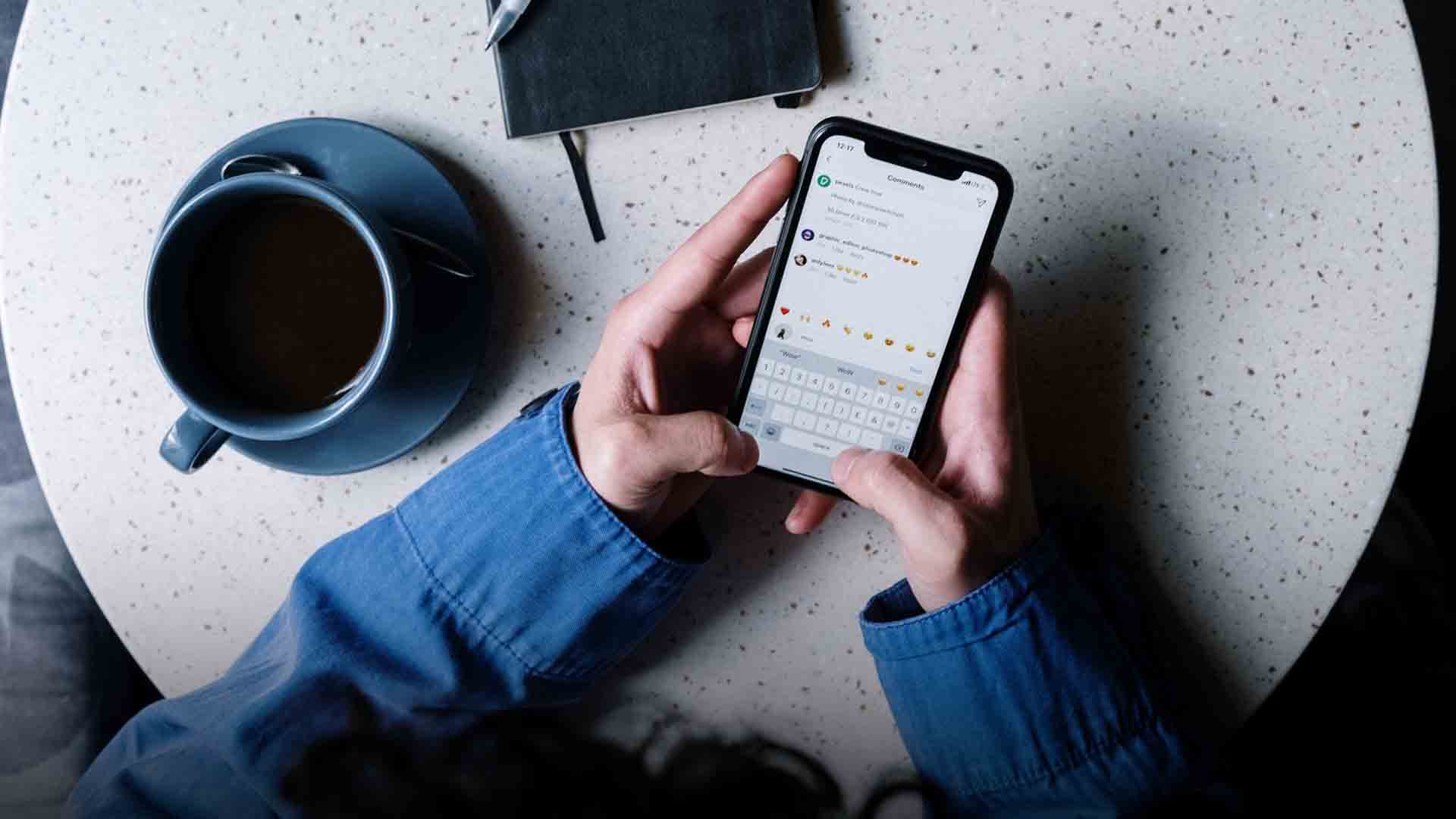 👍 Advantage: You benefit from visibility with the Instagrammer's community and do not take care of the operational part of the contest.
🏅 Selection of winners: Draw made by the Instagram influencer.
7 Bonus Tips to Run a Successful Instagram Contest
1. Be creative in your approach (but not too much) 
Even if a simple like + follow + comment works very well, try to add a little something extra to your Instagram contest. A bonus, a surprise, a joke. On the other hand, everything must remain as simple and understandable as possible. If Internet users don't understand what they must do directly, it's over.
2. Do not impose too many conditions (or too few)
" For a chance to win 3 peanuts, follow these 10 accounts, like my last 3 posts, and film yourself doing a triple backflip ". We hardly force the line, but you get the idea. Try to find a balance so that the game mechanics are consistent with the value of the lot you offer and serve your objectives, without over-soliciting Internet users. A follow and comment seems to be a good union minimum.
3. Choose a lot that stands out
We don't teach you anything, the prize is the main motivator when participating in a contest. Also, offering a gain that we could not obtain in normal times can turn out to be a very strategic choice.
Everyone can buy a book, few people can buy a book autographed by its author. Everyone can book their place for an event, few people can benefit from backstage access. Anyone can buy a pair of sneakers, few can buy a limited edition from several years ago. In short, you see the topo.
4. Offer consolation prizes
Offering consolation prizes is something that is rarely done in the insta game. So here is an element of differentiation all found. We can't reward everyone either, otherwise, we won't get out of it, you will tell us. Certainly. On the other hand, as part of the organization of a contest with an engaging mechanism such as "The best caption wins…" or "Post a photo of you with…", you can wink at the participants. e s who gave themselves e s. Why not send them goodies, a mini discount, or an ebook, for example, depending on your sector of activity?
5. Take care of your visuals (especially if you want to be reposted)
Don't forget that each post published by Internet users says something about them. Nobody wants to be the scratcher who shares the not-very Jojo visual of a somewhat wonky contest. Think about your visuals so that Internet users have no reluctance to report them publicly.
6. Warn participants of the potential creation of fake accounts for big Instagram contests  
The joys of the social media era! If you have hit the jackpot, be aware that clever little people will certainly have fun creating fake accounts and contacting participants to tell them that they have won. They will be asked to pay shipping costs, for example. While it is obvious that it is fake for some people, it will not be for everyone. So warn your audience of the scam.
7. Film the selection of winners of the Instagram contest
For the sake of transparency with your community, we advise you to select the winners to live, through an Instagram story.
8. Thank contest participants on Instagram
Just because the game is over doesn't mean you have to stop all your efforts there, on the contrary! Start by taking the time to thank everyone involved.
9. Anticipate your next publications to retain new followers
If all went well, you must have welcomed new faces into the ranks of your Instagram community. So in line with the previous advice, make sure they stay! Plan a presentation time in a story for example and pay particular attention to the quality of your next publications. Besides, do not hesitate to update the different aspects of your Instagram editorial line beforehand.
Do you have difficulty building tailor-made contests that bring together many people and boost your online community? Creative Clap supports you in the creation of your contests (concept, advice on the selection of the prize, graphic creation, associated photo, distribution, management, draw, and announcement of winners) and more broadly in your strategy of Instagram content.
Checklist of 5 Actions to put in place to Organize an Instagram Contest
Set an Instagram marketing goal
Choose an accessible and engaging game mechanic
Find a lot that stands out
Write an Instagram contest rules
Build a communication strategy specific to the competition
---