BUY Xiaomi MI TV Stick | MI Fire TV Stick | MI FireStick with Bluetooth remote control, Google Assistant, Netflix + Prime Video speed selection button(Android TV 9.0 with Google Playstore, Smart Cast, Dolby, and DTS Surround Sound, WiFi).
---
Xiaomi Mi TV Stick Review:
If you have a TV that is not connected or if your TV uses an outdated OS… There are currently many options on the market to connect your TV. Apple TV, in Full HD or 4K, Amazon Fire TV options, and many Android TV boxes. Among the latter, the Shield TV has been the Rolls-Royce since 2015. Xiaomi also has the Mi Box S and the Chromecast with Google TV … and recently the Mi TV Stick.
Also Read: Xiaomi Mi Band 6 Review: Is MI Band 6 Worth Buying?
Xiaomi therefore now offers two products. The 4K-enabled Mi Box S launched almost two years ago but continues to be a decent option and the Mi TV Stick. An HDMI dongle that we had the opportunity to test.
WHAT IS THE XIAOMI MI TV STICK?
With a design reminiscent of Amazon's Fire TV Stick ( we tested the 4K version, but there are 3 different versions), the Xiaomi Mi TV Stick connects to your TV's HDMI, powered by USB. It has 8 GB of internal storage (eMMC) for downloading applications and games, and 1 GB of RAM memory. The set runs on Android TV 9, with the Chromecast function integrated to broadcast content from a mobile.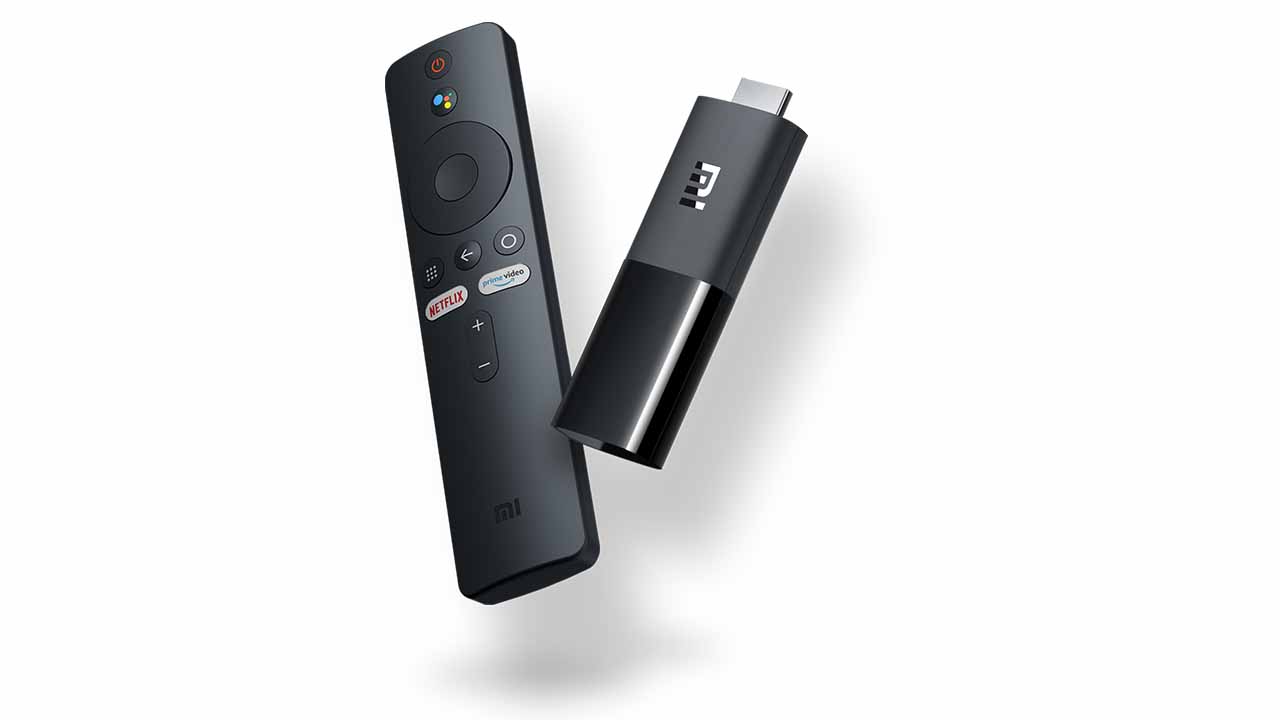 Its dimensions are very small, 92.4 x 30.2 x 15.2 mm, you can realize it once in your hand. The HDMI 2.0 connection is on the front, and the micro USB port (not OTG) is on the side. Be aware that Xiaomi provides a USB cable with a power supply (DC 5V 1A), but my TV's USB port was enough to power the dongle.
Also Read Asus Zenfone 9 Review: compact, durable, and powerful!
Xiaomi has combined this dongle with the same remote control as the 4K-enabled Mi Box S (it takes 2 AAA batteries), and that's a good thing. The remote has a button to access Google Assistant (microphone built into the remote), a D-pad for navigation, back, home, and menu buttons, volume controls, and dedicated buttons to launch Netflix and Prime Video.
WHAT ARE THE LIMITATIONS OF THE XIAOMI MI TV STICK?
As we mentioned above, this box is limited to Full HD definition (1080p). If you have a 4K television, it would be a shame to invest in this product when you can find 4K compatible alternatives for $20 more.
The Mi TV Stick doesn't support many standards, including Dolby Vision, and HDR10+ … if you have the hardware to take advantage of these technologies, it would be a shame to be blocked by the Mi TV Stick. However, note Dolby Audio 5.0 and DTS 2.0 audio support.
Must Watch: 10 BEST SMARTWATCH UNDER 5000 Rupees ($50)
Finally, the micro USB port is not OTG. You will therefore not be able to connect a USB key, a hard disk, a keyboard, or a mouse to it. For navigation devices, it will be necessary to go through Bluetooth, and for external storage… through remote solutions ( cloud, LAN network, etc.).
WHAT IS THE DIFFERENCE BETWEEN CHROMECAST WITH GOOGLE TV vs AMAZON FIRE TV STICK vs XIAOMI MI BOX S?
Among the products cited is Android TV products and a Fire OS product. The Mi TV Stick will offer a similar experience as a Chromecast with Google TV (different from a Chromecast 3) or a Xiaomi Mi Box S. An Android TV interface with the same applications. However, the performance is not the same. Supported definitions will be high on Chromecast with Google TV and Mi Box S, Full HD vs 4K, and there are differences in supported standards.
Regarding the Fire TV Stick or the Fire TV Cube, the difference is important: these products do not have the same operating system. Admittedly, all these boxes work under Android, but Amazon products are equipped with Fire OS. This is a fork of Android in which you will find Amazon's ecosystem, not Google's.
Read: What is Apple One? – The Ultimate Guide
The main difference is the presence of the Amazon Appstore instead of the Play Store to download apps and games. This gives access to fewer applications, MyCanal is not available on the Appstore for example, but you have access to the Apple TV application (which is not on the Play Store). It's a question of choice.
PRICE AND AVAILABILITY OF THE MI TV STICK?
The Mi TV Stick is available at a maximum of 40 dollars, this is a floor price that allows it to be sold at the same price as a Chromecast 3.
Xiaomi MI TV Stick | MI Fire TV Stick Verdict:
The Mi TV Stick, like the Mi Box S, is a media streaming device, a TV accessory that turns any standard TV into a smart TV with Android TV. Similar to the Amazon Fire TV Stick that comes with Alexa voice assistant, the Mi TV Stick uses Google Assistant with the Play Store and its many apps. Also, note the presence of the Chromecast function to stream content from your smartphone.
For $40, its limitations will be its performance (no 4K, no Dolby Vision, no HDR10+). Nevertheless, the interface is relatively fluid and the supplied remote control does its job very well. If you want a TV box for gaming or for advanced uses, forget the Mi TV Stick which will be too limited in its performance.
Must See: This Drone Makes You Feel Like Superman!
Where to buy the Xiaomi MI TV STICK at the best price?
BEST DEALS | AMAZON FIRE TV STICK | MI FIRE TV STICK & MI BOX S AT THE BEST PRICE: