Decentralized Autonomous Organizations (DAOs) are at the heart of the Web3 revolution, which promises to replace centralized application operators such as GAFAMs with collectively managed open-source computer protocols. Comprehensive and holistic definition of the DAO concept.
What is a Decentralized Autonomous Organization (DAO)?
A Decentralized Autonomous Organization (DAO) refers to a community made up of a multitude of participants (e.g. developers or users on a blockchain) that operates under governance rules written into smart contracts, without any human intervention, and in a decentralized way, these rules can only be modified in compliance with consensus methods.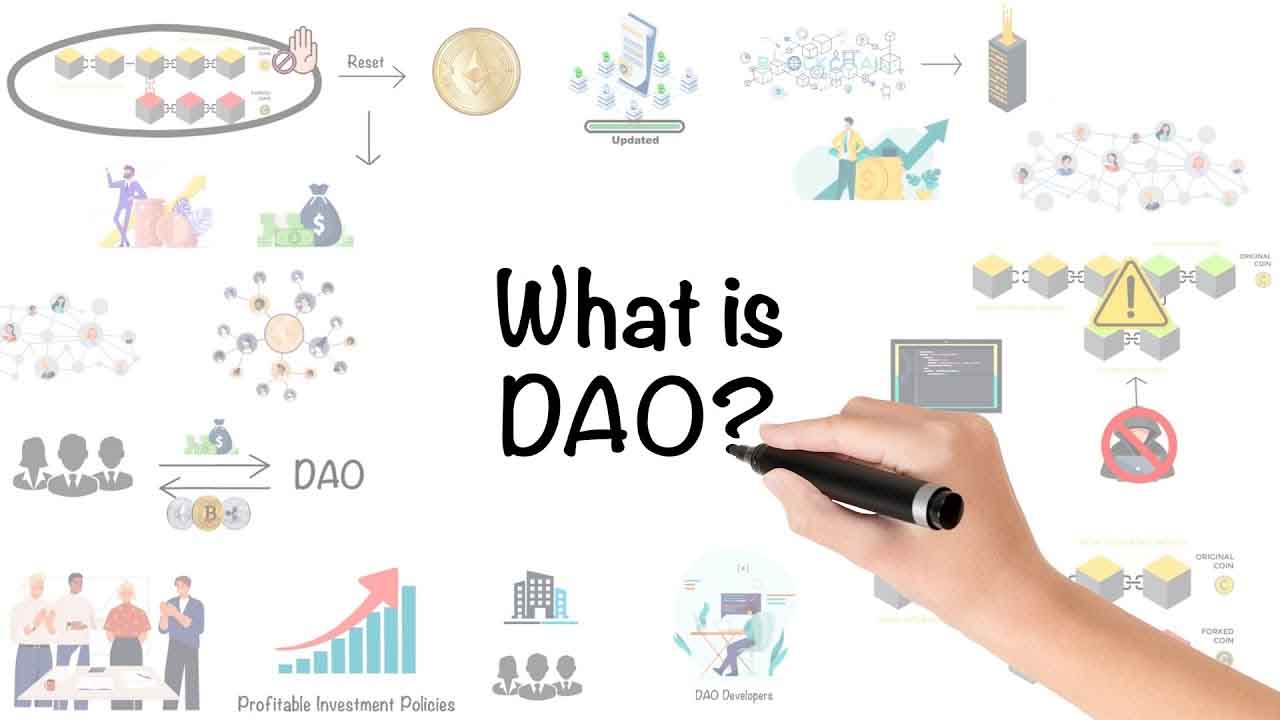 This concept emerged with the notion of " Decentralized Autonomous Corporation "  borrowed from Daniel Larimer in an article published by Vitalik Buterin in 2013.
In this publication, the founder of the Ethereum blockchain explores the possibilities offered by distributed information technologies to substitute hierarchical human organizations with collaborative and horizontal human organizations.
The idea of ​​a computer protocol with a mission, organizing activities, rewarding participants, and having the vocation to survive its founders were born.
Also Read: What is a Hedge Fund? – The Ultimate GUIDE
In a 2014 article for the Ethereum Foundation, Vitalik Buterin expanded on this concept to offer his definition of a DAO:
"It is an entity that lives on the Internet and exists autonomously, but which also depends heavily on the collaboration of individuals to perform certain tasks that the automaton itself cannot do. »
Thus, a DAO represents all the holders of its native tokens, known or unknown, in particular those who vote, and all the other actors who interact directly or indirectly with these token holders.
The DAO was the first such organization. Created in May 2016 by a company called Slock. It was intended to finance projects to contribute to the development of the Ethereum protocol.
This DAO functioned as a decentralized "investment fund" whose decisions were taken collectively by the participants. Participants' funds were deposited in a smart contract in return for The DAO tokens and governance mechanisms made it possible to organize votes to determine when and for the whose benefit to release all or part of the mutual funds.
Must Watch: 10 Best Cryptocurrencies that will EXPLODE!
After raising $150 million in Ether, The DAO was hacked resulting in the extortion of around a third of its funds and leading to a hard fork of the Ethereum blockchain as well as an investigation by the regulator US, the Securities and Exchange Commission ( SEC ).
The reasons for this failure are multiple and are based in part on the lack of maturity of investors who allowed the collection of a very large sum by a nascent and not very advanced project, the absence of technological tools made available to the community to facilitate decision-making and the management of funds and the poor progress of the processes for putting smart contracts into production (repeated production tests, absence of audits, testnet, bug bounty programs, etc.).
This misadventure led to a disappearance, or at the very least, a significant decline in the appeal of the concept, until its re-emergence in 2020 and especially in 2021.
Today, the DAO ecosystem is growing exponentially with the emergence of a more educated community, better practices, and the development of DAO management tools.
New! Top 10 Metaverse Coins You Must Buy!
It is estimated that there are over 100 DAOs that are said to manage over $14 billion in assets. They can be schematically categorized as follows: donations ( grants ), protocols, investments, services, social networks, collections, and media.
Here is a non-exhaustive list of the most famous DAOs:
blockchains like Tezos;
ecosystems like Aragon Network;
insurance like Nexus Mutual;
decentralized stablecoins like MakerDAO and DAI;
"investment funds" like Metacartel Ventures or Flamingo DAO in NFTs ;
decentralized exchange platforms, particularly for loans and loans, such as Compound, which has reached a very high level of decentralization thanks to preponderant on-chain governance;
and many others.
Even more recently, we have seen a movement towards the adoption of the DAO system by groups ( guilds ) of Play-to-Earn players such as Yield Guild Games, Metaverse Organization DAO, or Ready Player DAO, in order to offer these communities more formal and better organized, allowing less advanced players to participate in games through loans of non-fungible tokens (NFTs), organizing votes on the strategic direction of organizations, etc.
Beyond their diversity, DAOs take the form of instruments to facilitate the collective management of public goods.
What are the tools of DAO?
The fundamental element of a DAO is obviously a blockchain protocol, but that is not enough.
Belonging to a real decentralized autonomous organization is materialized by the possession of a token issued by the underlying protocol of the DAO. This token most often makes it possible to formulate proposals for improving the protocol concerned and to vote on updates to the protocol. Thus, we most often speak of " governance token ".
USDC vs USDT: Which stablecoin should you use?
In theory, all decisions relating to the protocol, including those relating to the allocation of its funds, can be taken directly "  on-chain " by token holders, thanks to an algorithm chosen by the founders, and defining both the conditions and validity of the vote as well as its terms of quorum and majority.
However, in practice, the coordination of proposals and votes is organized " off-chain  " by means of alternative social networks such as Discord or Telegram.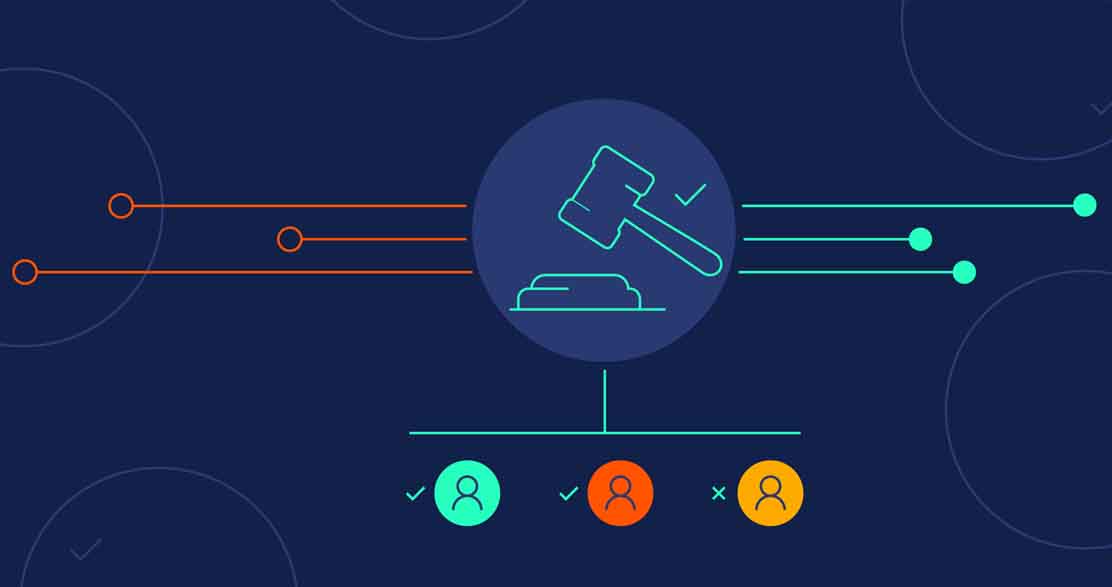 Beyond the protocol, a token, and alternative social networks, which are essential elements of a DAO, these organizations also generally use a digital safe in the form of a "multisig" (often a Gnosis Safe Multisig ), which allows participants to spread over several countries to collect and collectively manage a cash flow made up of cryptocurrencies.
Also Read: ETHEREUM 2.0 IS JUST AROUND THE CORNER
The management of the cash flow of a DAO by the community of token holders is a very important point. It must be sustainable over time, maintain a positive balance and remain diversified to limit the risk of volatility.
Finally, there are other important tools available to create and organize a DAO quickly and easily, for example, Snapshot, Discourse, CollabLand, Mirror, Gnosis Zodiac, etc.
How is the "progressive decentralization" of a DAO carried out?
The founders of a DAO, in addition to building a product that works and is adopted, must be committed to transmitting it to a community to make it a public good.
This philosophy is a real paradigm shift: an evolution of the traditional " shareholders, company, and customers " model, towards a new model, allowing, thanks to the governance token, to coordinate and animate the interactions between " investors, project leaders, and users ".
This road to "  incremental decentralization  " was developed by Jessee Walden on the blog of a16z, one of the world's largest investors in decentralized projects.
Learn more: 5 Legit Ways to MAKE MONEY ONLINE!
Initially, the team of founders and first participants in the future DAO (often called "  core contributors ") must focus on building the product like any startup. At this stage, the priority is to achieve market adoption as quickly as possible ( product-market fit ).
As soon as there is a beginning of adoption, that is to say, traction on the use of the product, the core contributors must begin to adopt the practices of an open source project: publish the documentation of the project, communicate about its progress, involve new participants and start sharing project decisions with the public.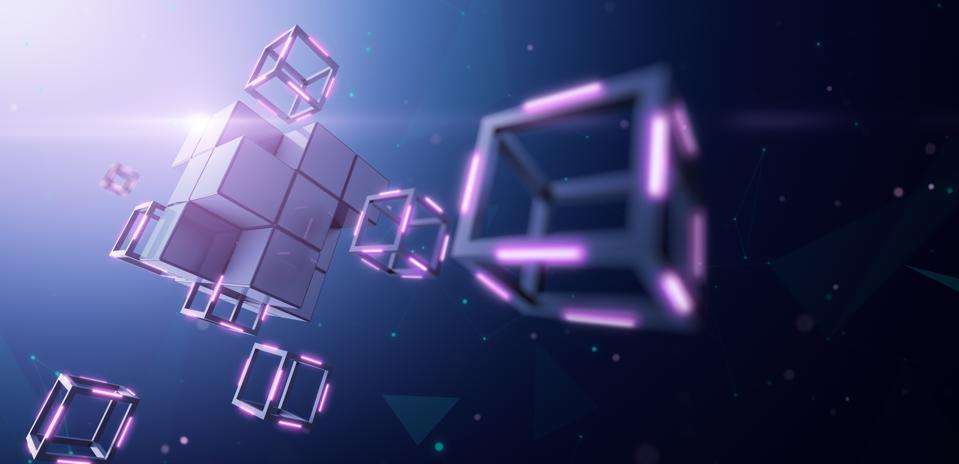 The next big step is then to issue a governance token. This step must be well constructed to allow efficient and fair distribution among the participants. It generally takes the form of a sale to private investors ( private sale ) and/or distribution to participants (airdrop).
Finally, decentralization can be concluded, even if this is still not widespread, by a public sale (crowd sale) of tokens. This final step is usually called "exit to the community" and materializes the transfer of control of the project and any associated remuneration to its community.
Conclusion on DAOs:
A decentralized autonomous organization (DAO) is a community made up of a multitude of participants that operates according to governance rules written into smart contracts, without any human intervention, and in a decentralized manner.
You Must Know Top 10 Crypto Exchanges with the Lowest Fees!
The concept of DAO has enormous potential to redefine in a radically different way the way of structuring economic activities and financing them, and at the same time major economic, financial, legal, tax, and accounting issues, the exploration of which has only just begun.