Twitter relaunched its certification service on May 20, 2021, after 3 years of suspension. Here is what the new version offers and how to access, eventually, the famous blue badge verified on Twitter.
In November 2017, Twitter suspended its verification program (blue badges) after a controversy related to the certification of the account of an American white supremacist. The social network then explained that it would work on a clearer and more understandable allocation of the famous badges by users of the social network. It took Twitter a little over three years to update this verification program.
On May 20, 2021, the social network announced its comeback, including a page to understand the eligibility criteria.
---
Who can Request verification on Twitter?
A verified account meets three criteria: it must be "authentic, well-known and active" according to Twitter.
Authentic: this is a verification of the identity or the link of the account with a website or an email associated with the company that wants to be verified.
Notorious: it is about verifying only accounts of public figures who would need it. Twitter lists 6 main categories: Government, Businesses, brands and organizations, News agencies and journalists, Entertainment, Sports and video games, Activists, organizers, and other influential people, which is the category with the most eligibility criteria. It is worth noting that Twitter has added a condition around the respect of the rules of the social network and the absence of incitement to hatred, among other welcome measures. The social network leaves itself the right to certify personalities in this last category who do not fit the criteria if their public speech requires verification – the social network is thinking of doctors in times of pandemic, who would not have the required number of followers for example.
Active: this is an application for a complete profile, protected by double authentication (a small victory), which has logged in during the last 6 months and has not been suspended from Twitter.
---
NOTE: If you come in the category of other influential people then you will need decent followers to count, with good engagement and reach. So, if you want to know How to Grow Followers on Twitter then click here.
---
What is the purpose of Twitter Verification?
From now on, its purpose is simple: to indicate "the authenticity of a public interest account." So it is in no way a validation by Twitter or an endorsement of any kind.
We can already imagine that accounts from extreme political sides could be certified, but they will in any case have to respect the guidelines issued by Twitter – don't insult, humiliate, or harass. A white supremacist, and therefore openly racist, will not be certified, theoretically. Just like Donald Trump, who did not have dual authentication.
Twitter is also working on changes to the profiles, which could allow us to better highlight the information on certified accounts.
---
---
Nowadays Knowing how to get verified on Twitter is a key step toward building a credible brand.
And If you use Twitter for business, personal & more, you have probably thought that what it takes to get verified on Twitter. Because you must have seen Twitter-verified accounts before. They have a blue badge with a white checkmark on it.
And not only this there are so many Twitter accounts that are verified even after so few followers. And here are some examples:
---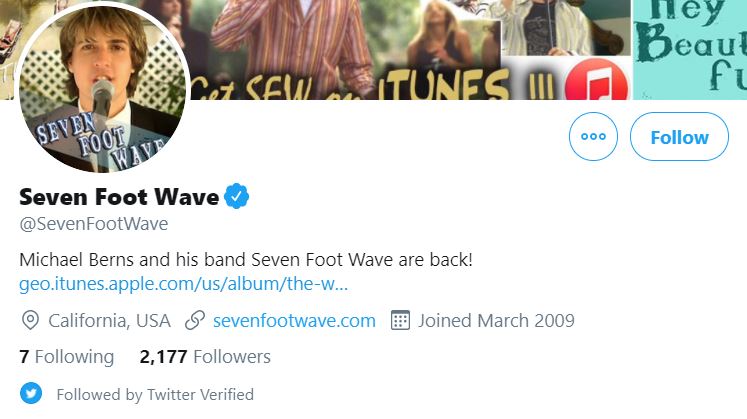 And there are many other Verified Profiles with so less followers. How?
And these accounts will only get this official verification badge after Twitter verifies the account. And most of the user application program to verify Twitter accounts is currently on hold.
Why Twitter Bot is important for Brands? & How to make a Twitter Bot Without Coding?
But there are Secrets by which most of the profiles are getting verified even with less followers. So, to get verified on Twitter you need to follow the steps below:
---
How To Get Verified On Twitter (blue badge)
The process of applying for a blue badge on Twitter used to be obscure. You had to go through platform managers or a hidden form. The process is now very accessible.
Go to Settings and Privacy, and Tap on Your account, in your Twitter application.
Tap on Account Information.
Then tap on Verification Request and tap Apply now button at the bottom.


Now tap on the Start request tab.
Select a category and complete the steps requested by Twitter.
After Submitting your request, you will see a message that your request has been submitted.
If you don't see the request verification button, you can try updating your app or you can also ask us on Twitter for any other queries. All certification requests will be reviewed by humans, Twitter told.
---
So, this was just a process of how you can apply for Twitter verification but the main question is how to get verified on Twitter without being famous, and how Twitter profiles with so less followers are getting verified with just hundreds or thousands of followers these profiles have a blue tick on their profiles, well the secret of these profiles is here in this article below.
If you follow all the steps below I can assure you that you can also get verified on Twitter without being famous, most Twitter users make these mistakes and don't get a verification badge. Also, profiles with good reach and followers don't get badges even after applying so many times because they make mistakes that can take you away from getting a verification badge. I am writing this article because I have worked with big companies that have helped a lot of customers in getting a blue tick, so why not help you guys also?
So, now let's move on to tips that you should follow to get a verification badge without being famous and mistakes you should avoid while applying for verification.
How To Get Verified On Twitter Without Being Famous?
So, before applying for Twitter verification you must follow these steps below, as it is really important that your profile has all these things checked & what mistakes you should avoid and increasing your chances of getting verified on Twitter:
1. Active Account
2. Make sure your brand's Twitter profile is optimized
3. Start and join engaging conversations
4. Keep it real
5. Create a marketing strategy for your brand
6. Make sure your tweets are open to the public
7. Tweet photos and videos and Gifs
8. Write well avoided spelling mistakes and be professional
9. Track engagement with Twitter analytics
Bonus Tip: Do not use fake apps to grow followers, do not create unusual activity, do not change your username to frequently, do not change your bio frequently, also don't apply for verification to frequently, follow these steps for at least 3-4 months then apply.
If are you still having trouble getting verified on Twitter then Watch this video below & if still confused about having any issues then FOLLOW US ON TWITTER 👈we will definitely help you.
---