Getting followers on Twitter can take a long time and when you're new to social media, you need quick results. I also know that you need to be able to use simple and free techniques to get more subscribers.
Social media and community management is a great ways to reach potential customers for your business. However, building a large following on Twitter is no easy feat, especially when it requires you to stand out from your competitors.
By learning about strategies that allow you to promote yourself on this platform, you could nevertheless succeed in reaching an interesting audience and making your company known to more people.
Here are 6 quick practices to do to see your number of followers go from 0 to 3000 followers in less than a month but make sure you read the full article & don't miss any point.
How to Grow Twitter Followers Quickly In 5 Minutes?
1. OPTIMIZE YOUR PROFILE
PERFECT YOUR BIO TO ATTRACT NEW FOLLOWERS
The Twitter bio is one of the first things that users of this social network look at when they consult a business profile. That's why you need to make yours irresistible!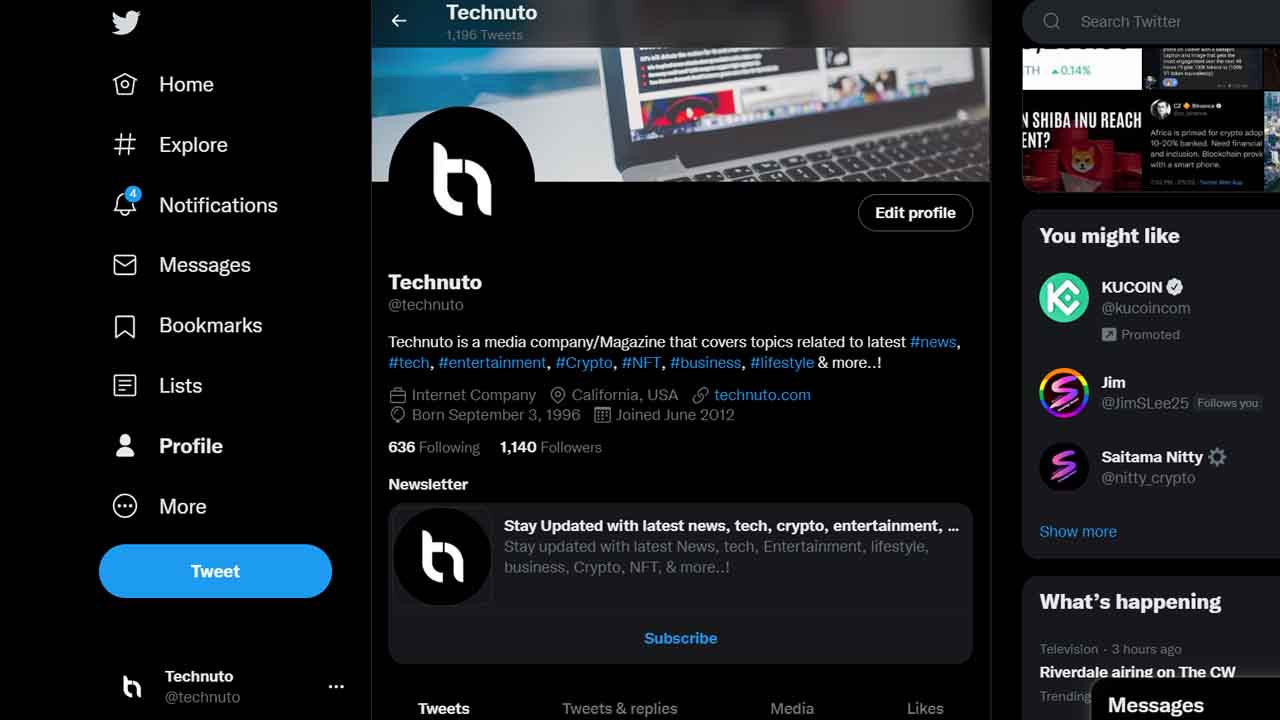 At a glance, your bio should let the user know who you are. So you need to think carefully about what your target audience wants to hear. Here are some tips for writing your bio well:
Share what you do, and your corporate values
Use relevant hashtags in your description so your profile shows up when they are searched for
Include keywords to attract your desired audience
Add a link to your business website
List the location of your business to attract local customers
CONNECT YOUR TWITTER ACCOUNT AND YOUR WEBSITE
Including your website link in your bio isn't the only way to link your business to your account. Indeed, you can first add a Twitter icon to your website. This will allow your visitors to find your account directly and therefore subscribe more easily. Don't hesitate to plan for this when creating your website.
In addition, you can embed your Twitter news feed on your website. This is something interesting especially if you have a blog. Brands very often do this with their Instagram account, but it is also possible to do it via Twitter! We are talking about Twitter feed integration.
Learn More About: What is Twitter Trends? What is trending on Twitter?
Adding their news feed to their website pages can be very positive for you. The Internet user will understand very quickly that you are present, and active, on the social network.
WordPress offers various Twitter Widgets. Some will allow you, for example, to display all your tweets by default, others will allow you to highlight your best tweets.
Also, add the ability to share your blog posts. This can not only make it easier for you to share your articles yourself, but it will also allow Internet users to actively participate in improving your online presence by relaying your articles.
In addition to linking your Twitter account to your website, you can also link it to your various social networks. You can insert a link via your YouTube videos, or on your Facebook account.
2. TWEET OFTEN, BUT SMARTLY Learn How!
It is necessary for any company that wants to increase its number of followers on Twitter to post frequently on this social network. Like all social networks, Twitter uses algorithms to determine the visibility of accounts and their posts. It is therefore necessary to tweet regularly to remain relevant in the algorithm.
In this sense, to improve your visibility, you benefit from implementing the following practices in your social network management strategy.
PLAN YOUR PUBLICATIONS AND AVOID POSTING IN BURSTS
Properly planning your posts and developing a  social media content strategy can also help you grow your Twitter following.
A study conducted by researchers in South Korea determined that the main cause of unfollowing on Twitter is posting too often in a short period of time, regardless of the topic of the posts. Respondents to this research reported being overwhelmed when an account posts too often in a short time.
15 Instagram Tips To Hack & Gain Millions of Instagram Followers?
By having good planning for your publications, you can easily avoid losing your subscribers. Also, be aware that 25% of the most active users on the platform use a scheduler.
There are many post schedulers, which we introduced in the following article.
POST DURING THE TIMES OF DAY WHEN YOUR TARGET AUDIENCE IS MOST ACTIVE ON TWITTER
It's important to post content often, but not just anytime! To make sure your posts get viewed and engage, you first need to know the times of day when your target audience is most active.
Overall, Twitter users tend to visit their homepage more during the. In addition, the time when they consult the platform the most is around 9 a.m., often to find out about the news before starting their day. Conversely, Saturday and Sunday are the lowest engagement days on Twitter.
However, depending on your field of activity, your target audience may have different activity hours. To reach as many users as possible, it is therefore important to carefully analyze the hours of publication that will be the most profitable for you in terms of interactions. One way you can do this is by using tools like Twitter Analytics, which gives you access to a host of statistics about your account. Learn more about what metrics to analyze to determine the success of your social media strategy here.
3. PUBLISH QUALITY RELEVANT CONTENT
Visual content is very beneficial for your visibility on Twitter. Indeed, adding a visual element encourages the user to stop your publication, which consequently increases interactions and shares. According to Buffer, Twitter posts with an image receive 150% more shares than those without images.
Must Watch: How I Made Millions By Just Liking Facebook Page?
This is why it is relevant for companies to embellish their tweets with visual content. For example, you can choose a colorful image to catch the eye. Additionally, infographics are shared three times more often than any other type of visual content on Twitter. In short, when you have information or statistics to share, think about presenting them in this form!
4. INTERACT AND CREATE A RELATIONSHIP BETWEEN YOU AND TWITTER USERS
RESPOND TO YOUR FOLLOWERS
While developing a good social media management strategy and timing your posts is recommended, it's still important that your business Twitter profile gives the impression of being managed by humans and not robots.
10 Free TRICKS to Get MORE Followers on Instagram FAST
In this sense, in your content strategy, set aside time to read what the "Twittersphere" is saying about your products and services and to read the responses to your publications. To retain your audience, but also to attract new subscribers, the people who "tweet" about you must feel that you value their opinion.
Engage regularly with Twitter users using @ mentions. This will show your new subscribers that you are indeed not a robot and thus attract more positive attention to your business.
TELL YOUR STORY TO YOUR TWITTER FOLLOWERS
Along the same lines, you can show off your brand personality by posting content that reveals inside information about your organization. Sharing fun details about your business and its story on Twitter helps to create a deeper connection with users who will consider it more human.
To do this, don't be afraid to use a more familiar tone. You also don't need to consistently post serious, work-related content. Be honest and show the more human side of your business, because transparency is highly valued by consumers.
Among other things, you could share the news at the office, or introduce your new employees to your subscribers. You show your followers that your business is on a human scale and that you care about your employees!
RETWEET AND QUOTE RELEVANT TWEETS
Retweets and quotes are also tools that will allow you to interact with your followers. This will allow you to give more credibility to your account.
Want To Invest In Crypto? Here are the Top 10 Metaverse Coins You Must Buy!
Do not hesitate to share content related to your field of activity. This will allow you to become a source of information in addition to a simple brand page. Your followers follow you for a reason. This is often because your field of activity interests them. They will be keen to learn more via retweets and quotes. According to a 2019 Statistica study, 56% of Twitter users in the United States are on the app to see the news. Be there even if you're not a primary news channel.
5. USE MEMES, GIFS, AND HASHTAGS
Twitter is a casual social network. One thing is certain, humor is the key to an attractive Twitter account. So don't be afraid to use the gif finder. Twitter users loved using them so much that Twitter ended up integrating a special search bar for these reaction photos/videos.
Twitter is also the social network par excellence for memes. A meme is a photo to which white text is added to associate the image with a humorous scene. You can choose the themes you want, but if you manage to produce memes related to your field of activity, it's a jackpot!
Learn More: 5 Legit Ways to MAKE MONEY ONLINE!
Finally, hashtags are always at the heart of trends! Yes, tweets with hashtags get twice as many clicks. We have an article dedicated to integrating hashtags on your social networks, #nenousremerciezpas.
6. ADVERTISE ON TWITTER
Just like Google Ads,  Facebook Ads, and LinkedIn Ads, it is possible to advertise on Twitter. There are different types of advertising objectives, called "considerations", including gaining subscribers. Ad engagement on Twitter has increased by 23%, so this is a tool to consider for your strategy.
Get Your First 1000 Free Twitter Followers (Bonus Tips):
1. The "Follow/Unfollow" Technique: The Most Effective On Twitter.
The technique is simple but effective. It is a question of following a maximum of people (limited per day by Twitter) so that these people are notified and that they subscribe in return after having consulted our profile. This technique is widely used by beginner Twitter users.
Read This: How to Make a Twitter Bot Without Coding?
On average, 10% of people will subscribe to your account in return. If the limit is 1000 per day that means you can gain 100 followers per day! You will therefore reach 1000 followers in 10 days or 3000 in a month.
Then, you have to unfollow all the accounts that haven't followed us back to keep a good following/followers ratio. Because seeing an account subscribed to 300,000 people with only 32,000 followers does not do it.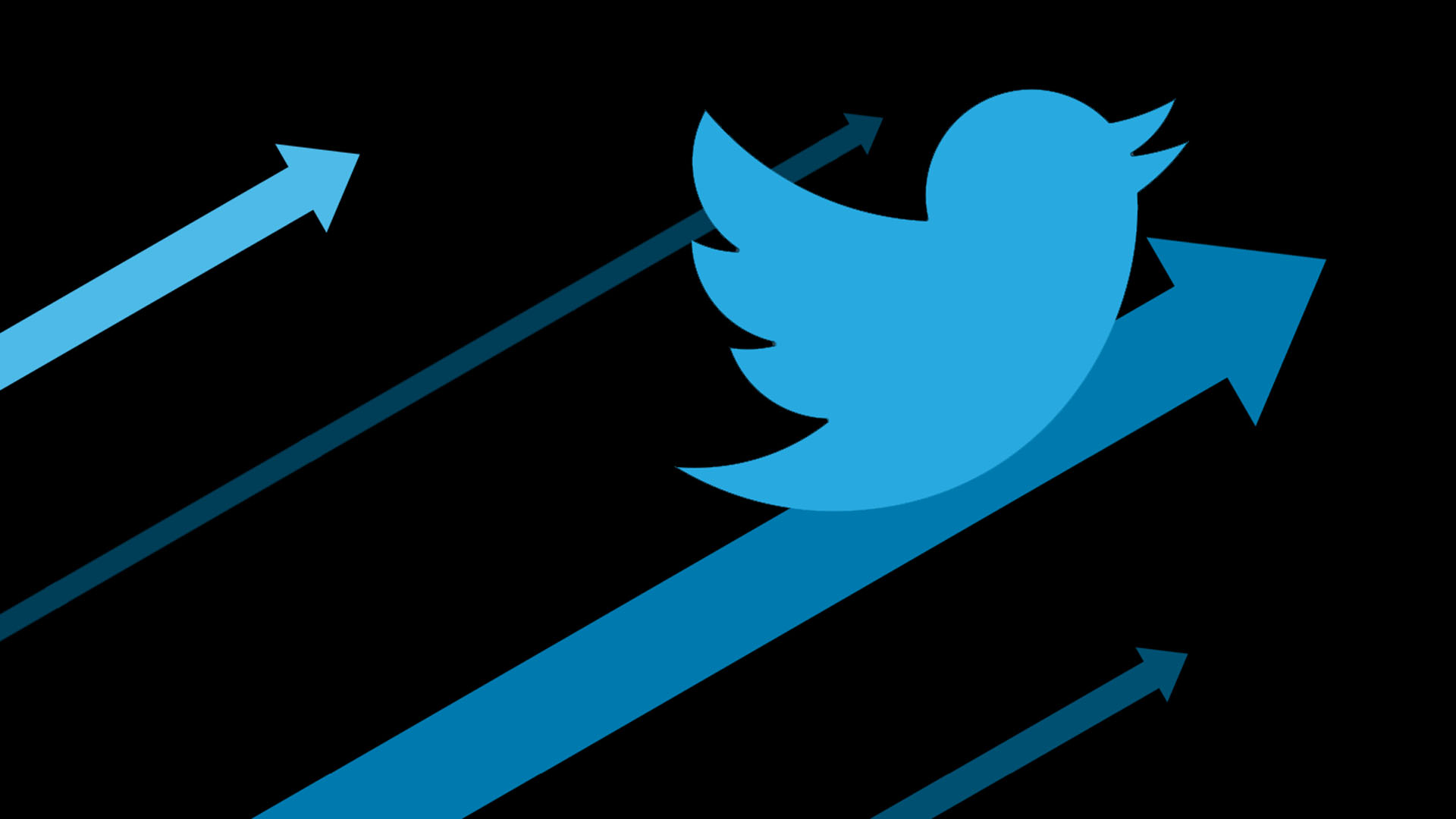 In addition, Twitter makes sure to prevent accounts from having this kind of ratio so it blocks the fact of subscribing if we have too many subscriptions compared to our number of subscribers.
Now You're going to tell me, subscribe to 1000 people per day ok, but it's super long! Even on smartphones! YES. Fortunately, there are options to do this automatically.
Also Read: 9 Instagram Hacks: Grow your Likes, Followers & Engagement FAST
Instead of looking for hours on the net, register your account for services that promise to do it automatically to ultimately sell you a pro version and so on. I found the service the easiest and most convenient. (Stay Updated on this article & I will be sharing some legit tools)
2. Integrate The Top Tweets Of The Top Hashtags Of The Day To Have More Followers On Twitter.
At any time, Twitter offers a list of the most used keywords or hashtags during the last hours. Learn more about Twitter Trends and grow your followers.
We, therefore, have access to all the tweets that have been posted with these keywords, and the most relevant are retained in a tab called top tweets or popular.
If you use one of these keywords (like #TPMP for example which is in Top Hashtags almost every day) your tweet will necessarily be visible in the recent tab of this Top Hashtag (which includes all the tweets having used this Hashtag).
If your tweet is relevant, it will then be retweeted, liked, you will have replies, etc. The goal is to achieve this to end up in the top tweets tab and have much longer visibility and perhaps make a mini buzz with … a tweet.
And who says more visibility…says more people who will be able to visit your profile and subscribe if they think they are interested in your activity.
Read More: How to Get 1k Followers on Instagram In 5 Minutes!
Conclusion: Be Regular On Twitter, It Pays!
If you follow these 6 tips & especially 2 Bonus tips, you will be sure to see your number of followers grow at GREAT speed! So go ahead, Tweet, Retweet, and follow every day and you will suddenly see a boost of followers on your account.