For the Grand Theft Auto series and particularly GTA 5, it's the good life after several re-releases since 2013. But at Rockstar Games (the developers), it must not be the party this Sunday. Indeed, dozens of GTA 6 gameplay videos have just leaked into the wild.
Also, Read GTA 6 to include a cryptocurrency rewards system!
It happens to all big developers: leaks are their worst nightmare and this morning, it's at Rockstar Games that the leak happened. Gameplay from a version of Grand Theft Auto 6 (GTA 6 Gameplay) has been relayed for a few hours by the hyperactive on Reddit, Twitter, TikTok, and even Youtube.
Is it really GTA 6 on PS5, Xbox Series, and PC?
This is obviously the first question that everyone can ask. From the information gathered so far, it seems that it is a version running on the old generation of consoles and dating, moreover, several years. This already implies that if these leaks are indeed those of GTA 6 the version must have changed since then.
GTA 6 Gameplay LEAK: Seems very legit!🔥
.#GTA6 #TrendingNow #GTALeaks #RockstarGames #technuto

— Nitish Shevkani (@nitishshevkani) September 18, 2022
That said, some signs do not deceive and from what we can see, some information reported several weeks ago is confirmed. In the meantime, note that on some videos, we can see developer menus that allow us to retrieve information or spot bugs, that several textures are missing, or that some sequences are not finished. This is quite normal, but there is room for interpretation.
GTA 6: a male-female duo like Bonnie & Clyde?
First observation, the main character would be a woman, a first for the saga, but it would seem logical since this theory joins the rumor that many spoke about recently. More precisely, it would be possible that we are talking about a duo, a man and a woman.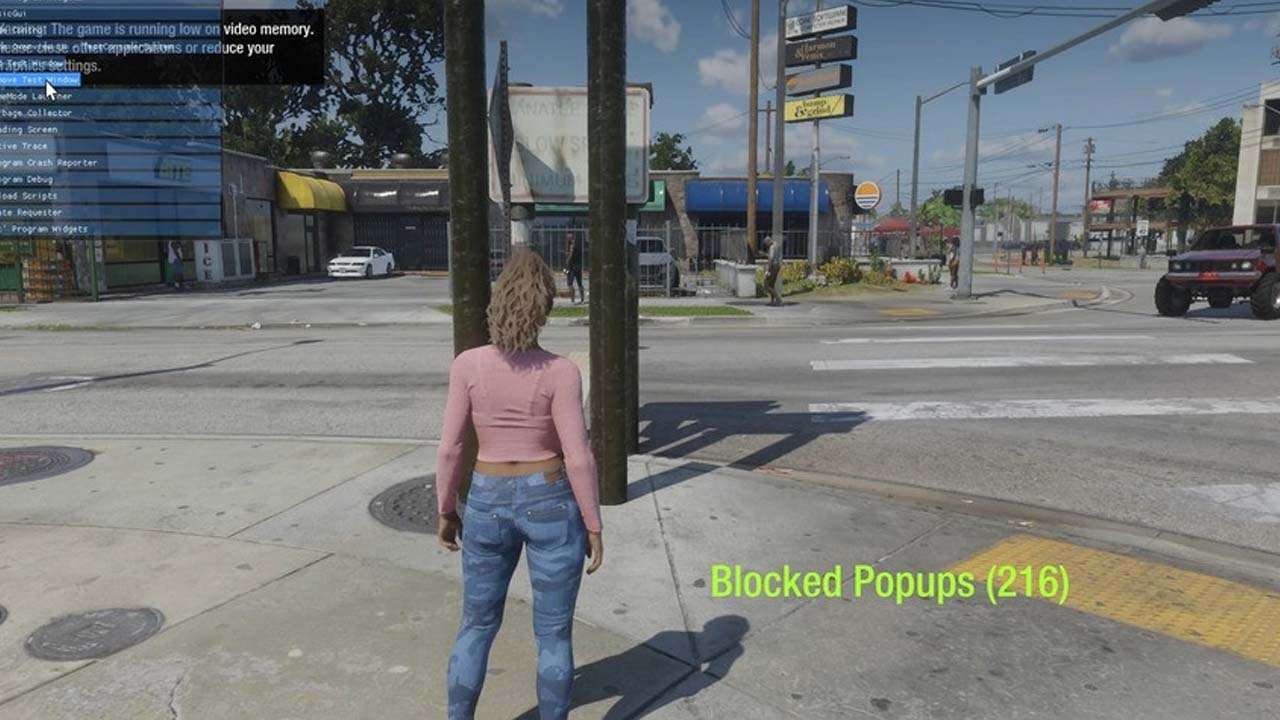 One of them would be named Lucia and the other one Jason. This is reminiscent of Bonnie & Clyde, the famous duo of bandits who made carnage in the United States at the beginning of the 20th century. If you are imaginative, you can even believe in a road trip that would make us move a lot.
New! What is Digital Collectibles and how to connect Digital Wallet to Instagram? (FREE GUIDE)
But don't get carried away, because there are other elements concerning the time and place(s) we could travel in this hypothetical Grand Theft Auto 6.
Is Vice City in the line of fire?
GTA Vice City was, for some, one of the best episodes of the Rockstar Games saga and we understand them. So when we look at the images of the leaked videos today, it's hard not to find the flavor and I would even go so far as to say the smell of the city.
Also Read: What is cloud mining and how does cloud mining work?
But logos on some storefronts or on police cars clearly indicate that we are talking about this version of Miami, interpreted by the developers. Of course, this may also indicate that the chosen period is the 80s and that should please a lot of people.
In the meantime, this large-scale leak would be a first for Rockstar and we must therefore take these details and suppositions with the necessary pincers, even if some insiders of the video game world already find these leaks particularly credible, including the famous Jason Schreier.
I just got up and haven't asked anyone anything yet, but if you put it in perspective, it's hard to imagine that it isn't true. Also, two protagonists and Vice City fit with what I stated earlier this year.
---